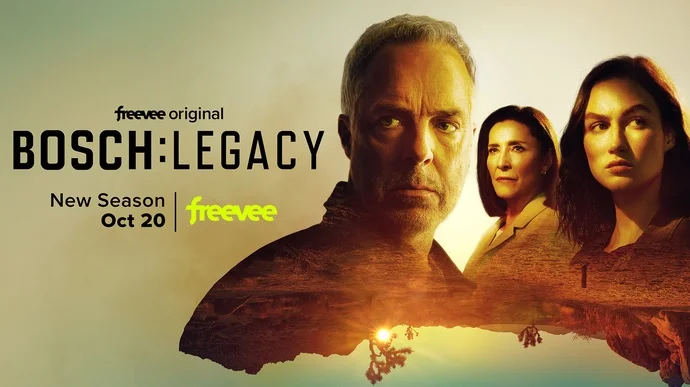 As many of you may be aware, the finale for Bosch: Legacy season 2 wrapped up on Freevee this past week. However, we're not done talking about it! These episodes contained a lot of action, drama, and a pretty darn good cliffhanger that leaves us excited about what lies ahead.
Now that we've said that, this is where we give you a rather nice reminder that there is a third season of the show coming. Isn't it nice to not have to worry about that?
SUBSCRIBE to Matt & Jess on YouTube for upcoming videos on BOSCH: LEGACY season 2!
If you head over to the link here now, you can see a brand-new video that features Titus Welliver, Mimi Rogers, and the rest of the cast answering some questions from a bowl and honestly, it's pretty hilarious. Welliver makes it clear whether or not he answers to the name Harry, whereas Rogers discusses a dream role. Meanwhile, Madison Lintz has a really funny response to whether or not she watches herself back after the fact. This video is a great reminder of the chemistry that exists within the whole crew even when they are not playing these characters.
So when are we going to hear more about season 3?
Fingers crossed that it is going to happen at some point in the relatively near future! We know that the creative team has a chance to hammer out the story now, and it's our hope that cameras can get rolling at some point in the new year. If that happens, then there's at least a reasonably good chance that we're going to be able to dive a little bit more into the show itself in the fall of next year. We don't want to wait for more Bosch: Legacy and, hopefully, the show continues to perform well enough that we can get some sort of season 4 renewal in advance.
For now, let's just enjoy the chance to have a smile with the cast.
What are you most excited to see with the cast of Bosch: Legacy moving forward?
Let us know right away in the comments and of course, be sure to keep coming back for other updates.
This article was written by Jessica BunBun.