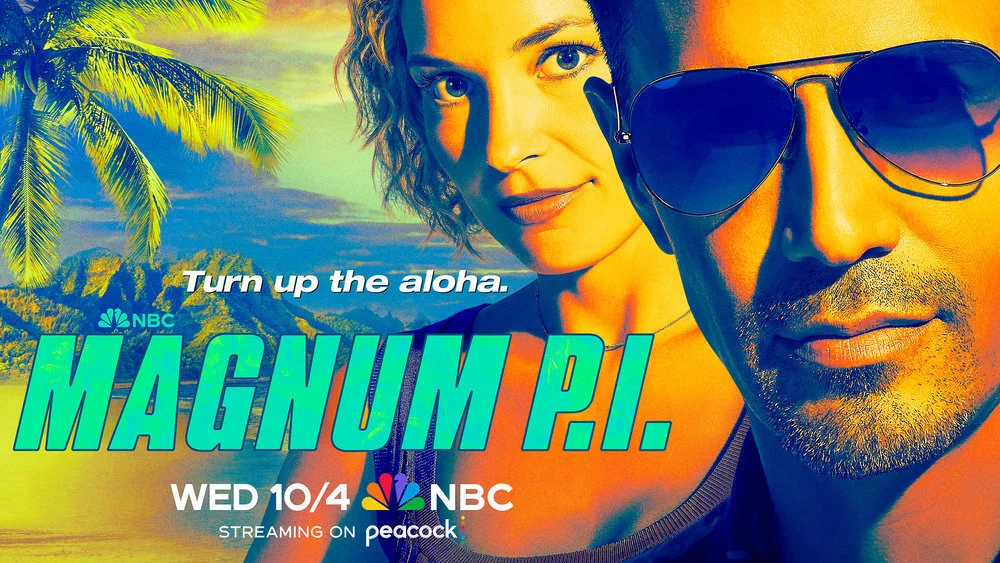 For those of you looking for some sort of emotional moment at the end of Magnum PI season 5 episode 16, let's just say we got it! After all, the conclusion of this installment gave us a chance to see Mahina back on the show, as she seems to be ready to figure things out with TC. She attended the Marine Corps Ball, and this comes after Rick tried to set him up with a pro surfer, of all people.
Does Mahina's presence there signal that she and TC are going to be back together? For now, we're optimistic, though it still feels like they have to figure some things out. He has to keep her trust, and this is one of those things that is a process and can't be worked out right away. If something big happens and he clues her in, she could start to feel better. Ultimately, we think the reason Mahina came back is because she realized how much TC was going through when he nearly died, and how much he regretted freezing her out. The feelings she had for him helped to navigate them through the tough time.
Magnum PI live streams every Monday where we share all the Magnum updates and answer your questions! Join HERE!
Now, we do recognize that there are only a handful of episodes still to come on the series, but we do hope that the rest of the way, there are some chances to see these two characters together — or, if not, at least evidence that they are together. This would certainly help when it comes to setting up an ending where everyone leaves off in a happy place. After everything that these characters have gone through already, don't you think they deserve that?
As much as the reunion at the end of the episode made us smile, this episode does still give reasons for long-term concern. After all, we hardly think this is the last time we're going to see Patrick Fabian as Sam…
Related – Get some more news on the potential future of Magnum PI
What did you think about the overall events of Magnum PI season 5 episode 16?
Share right now in the comments! Once you do just that, come back for some other updates.