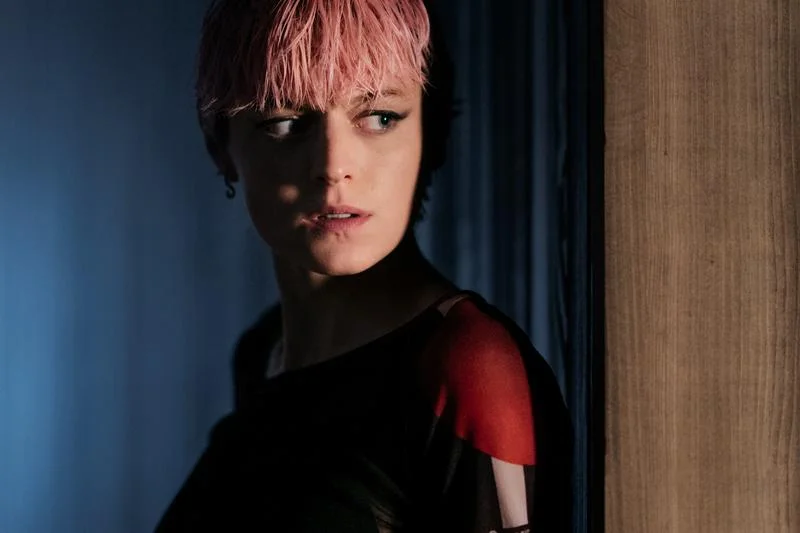 Now that we've had a chance to dive further into A Murder at the End of the World on Hulu, why not discuss some suspects? We know that Bill died in the closing minutes of episode 1, and there are a laundry list of suspects out there.
For the sake of this article, there is one person we want to look at in general: Lee Anderson. Is she the killer? There is a certainly a case to be made for it.
SUBSCRIBE to Matt & Jess on YouTube for upcoming videos on A MURDER AT THE END OF THE WORLD!
First and foremost, let's talk here about coincidences, shall we? Is it really a coincidence that Bill and Darby Hart were invited to the same retreat, given their history? It is also clear that Bill and Brit Marling's character also have a history of their own, which could be rather complex in its own way. We know that she is a hacker, and she may have had access to the resources necessary in the hotel to stage the "perfect crime." Also, she would be able to have a mask stashed somewhere; with the level of security being used for the retreat across the board, it is easy to argue that everyone else may have been subject to a great deal of scrutiny! strange masks may not have been allowed.
One other interesting thing about Lee is that she did not seem too pleased with Andy (Clive Owen) throughout the scenes that we saw with the two of them together. Could she have had an affair or some tryst with Bill in the past? You cannot rule that out.
Perhaps the most important clue
At one point in the first two episodes, Lee tried to discretely help Darby, the sort of thing that she may have done deliberately, knowing that it could throw her off the scent of the truth. This definitely feels like the sort of thing someone would do if they are out to try and hide their own responsibility.
We'll see where things go from here, but 100% keep your eyes on Lee…
Related – Get more news entering A Murder at the End of the World episode 2
Do you think Lee Anderson killed Bill on A Murder at the End of the World?
Share right now in the comments! Once you do just that, come back for some other updates.
This article was written by Jessica BunBun.