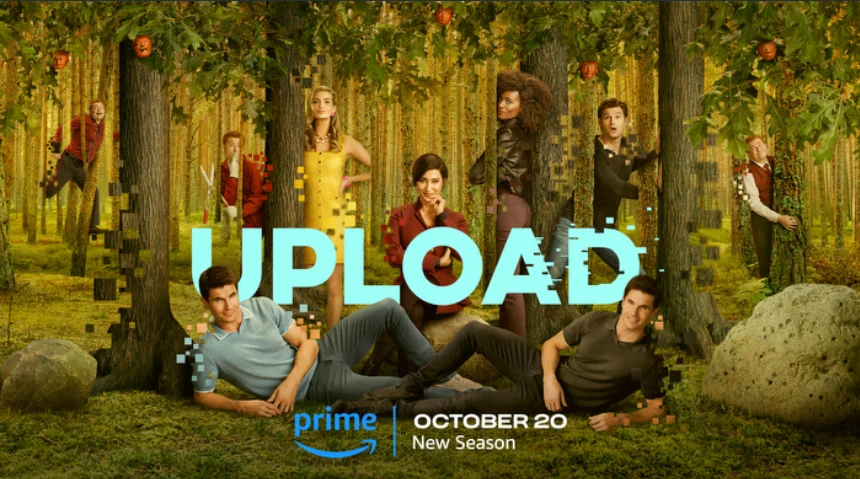 As we prepare (hopefully) for an Upload season 4 at Prime Video, the end of season 3 gives us a lot to speculate over! Take, for starters, the possibility that more downloads are now possible within this world after Nathan Brown managed to survive.
So what does this mean long-term? Well, it is suddenly possible that someone like Luke could become a part of the real world again — or, technically, anyone at Lakeview. It does open up a lot of storytelling possibilities, but how much do you want to exploit that? Well, this is something that executive producer Greg Daniels discussed in a recent interview with TV Insider:
…I think that when you have that kind of ability to have people flip back and forth between different states or copy themselves or whatever — just as a storyteller you need to be careful — [it's] powerful medicine. And you want people to care. So if it can get too intellectually manipulated, I think it's true that that is a new wrinkle for Season 4, but I don't know if we want to use it. I have a lot of ideas for Season 4, but we haven't sat down and broken it yet because of the strike. But that is definitely a possibility.
We're honestly not sure if the producers need to utilize this idea too much, unless of course Nathan in the real world is killed. In that case, wouldn't Ingrid want to download the version that is in love with her? Or, with Luke we assume it's possible if something more happens with him and Aleesha … but time will tell there.
Obviously, we'll have a lot of time to think about all of this; we just hope that season 4 is longer than a far-too-short eight episodes.
Related – Get some more news on Upload right now, including the possible premiere date and renewal timing
What are you most excited to see right now when it comes to Upload season 4?
Be sure to share right now in the attached comments! Once you do just that, remember to keep coming back for some other updates.