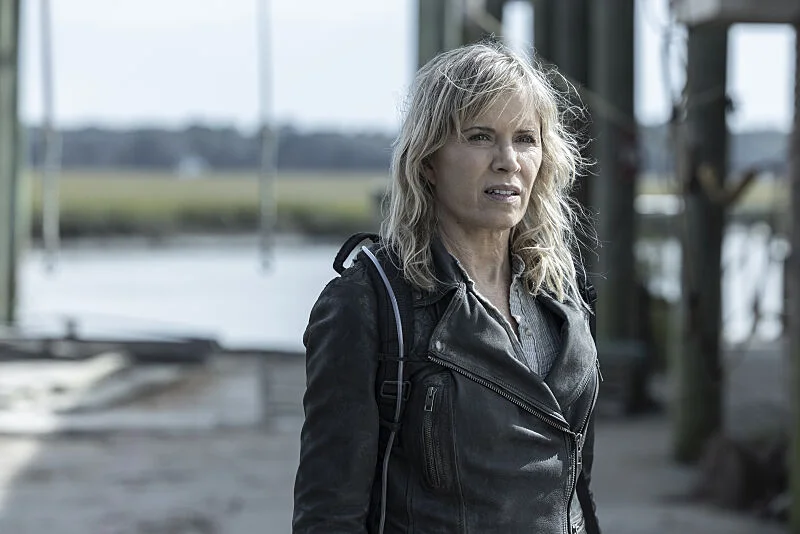 This coming Sunday at AMC, you are going to be seeing Fear the Walking Dead season 8 episode 11 and episode 12. In other words, this is going to be an emotional two-part series finale event!
We know that there are a lot of questions that need to be answered over the course of these installments, including what is happening when it comes to Alicia. Is she still alive and if so, how did that happen? There is also the future of PADRE to be attended to, plus also a battle for the ages with Madison on one side and then also Troy Otto on the other basically, we're prepared for lives to be lost and for tears to be shed.
SUBSCRIBE to Matt & Jess on YouTube for more THE WALKING DEAD: DARYL DIXON VIDEOS!
So how long are we going to be spending within this world moving forward? Well, if you've got questions about run time at present, here is what we can say: The two episodes combined are going to go for almost two hours and twenty minutes, commercials included. It is a little harder to split them up individually but at this point, how much does that matter? The only thing that really does is that this story should serve as a way to better get closure — or, at the very least, this is what we hope.
We have heard in the past already that the goal of the Fear the Walking Dead finale is not to introduce a number of spin-offs, or do anything that close to what we saw the flagship show do with its own finale. There is no guarantee that we will see any of these characters again. That does add another layer of uncertainty, given that it creates a feel that almost anything could happen and anyone could die.
Related – Be sure to get more news regarding Fear the Walking Dead now, including more details on what's ahead
What do you think we are going to see entering the Fear the Walking Dead series finale on AMC?
Be sure to share right now in the comments! Once you do just that, remember to also come back here for other updates.
This article was written by Jessica BunBun.