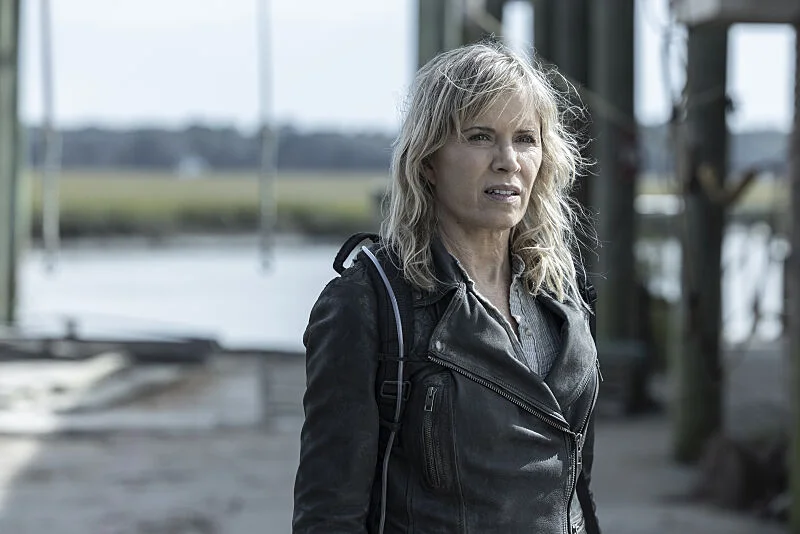 Following the events of Fear the Walking Dead season 8 episode 10 on AMC, why wouldn't you wonder about Alicia Clark? After all, let's just say that the zombie drama continues to raise questions aplenty about her whereabouts. Heck, there are times throughout "Keeping Her Alive" where it feels like she is becoming an almost religious figure.
You can argue that, at least on some level, the show has been building towards this for Alycia Debnam-Carey's character for some time. Remember that when we last saw her, her "rebirth" of sorts felt somewhat spiritual in nature. We saw her walk away when she otherwise should not have, but what can you really take from that.
SUBSCRIBE to Matt & Jess on YouTube for more THE WALKING DEAD: DARYL DIXON VIDEOS!
Now, in a sense, you can argue that there is something special about Alicia that causes her to be viewed differently from anyone else in the apocalypse … but what is that? This is the real mystery that you'd have to wonder, but that is assuming that she is even still out there. The writers are clearly having fun with that mystery.
Based on how everyone talks and acts, at this point it is easy to just draw that assumption that Alicia is dead. However, if that was fully the case, we tend to think we'd have just seen her by now. There is something more elaborate and complicated going on here, and we're clearly just having to sit around and see when that is going to be revealed.
For now, Fear the Walking Dead simply remains strange. While Colman Domingo is awesome in pretty much everything, we haven't gotten enough Strand this season to justify his changes. Also, the way that Alicia is repeatedly mentioned, you would almost think that she is roaming around like some full-fledged part of this world!
Related – Be sure to get some more news on Fear the Walking Dead now, including other insight on what's to come
What do you think we are going to see when it comes to Alicia's whereabouts on Fear the Walking Dead season 8?
Share right now in the comments! Once you do just that, keep coming back for some other updates.