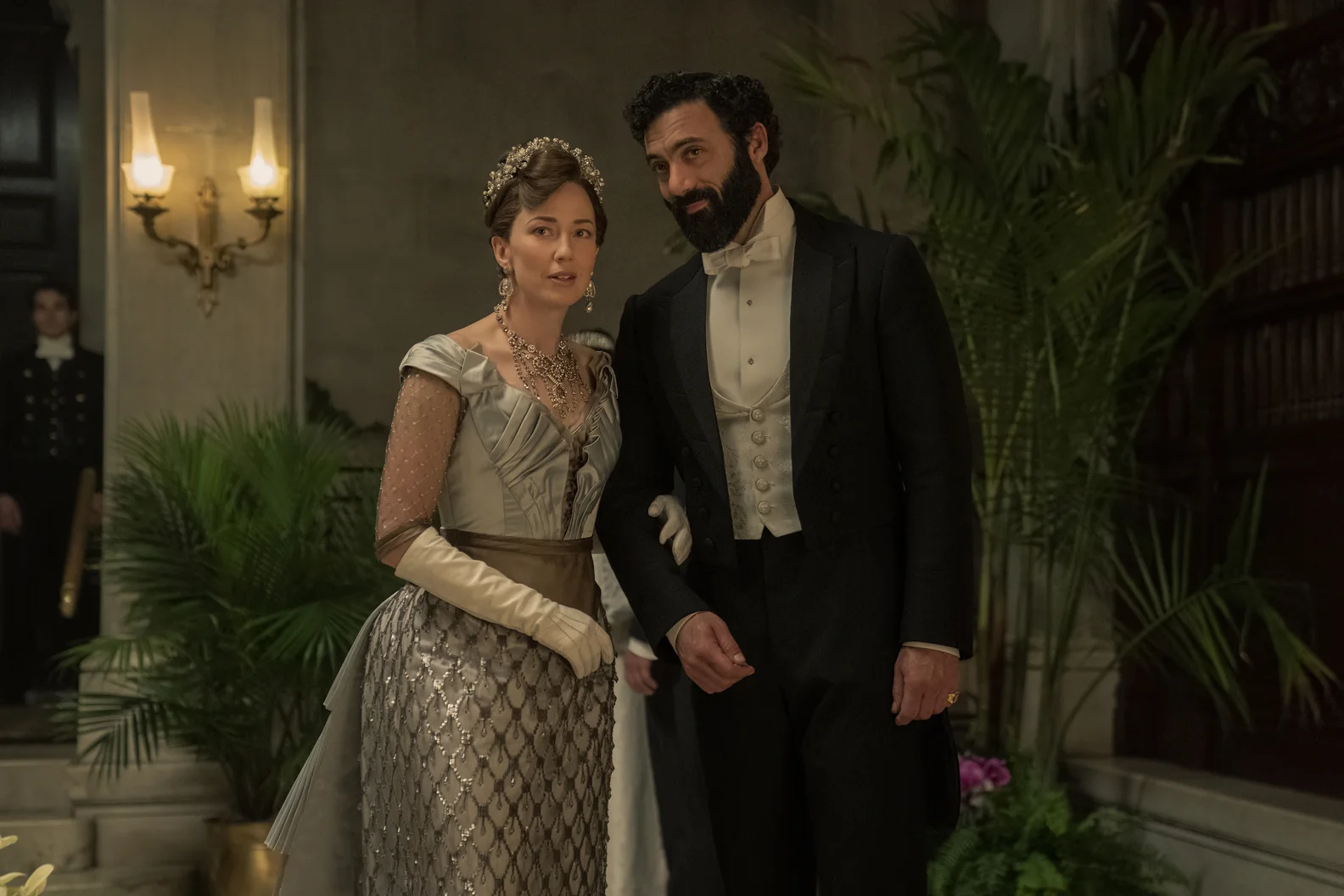 Following what you see on HBO tonight, rest assured that there is so much more coming on The Gilded Age season 2 episode 4. So what makes this particular story special? Well, it could be a handful of things. Take, for starters, Bertha having to deal with two separate crises at the same time. Meanwhile, an important real-life historical figure in Booker T. Washington will make their presence felt in a particular big way here. (For those unaware, it is tied very much to Peggy's story.)
For those who have not heard as of yet, "His Grace the Duke" is the title for The Gilded Age season 2 episode 4. Meanwhile, the synopsis below gives you a much better sense of what's to come:
After receiving discouraging news about the Met, Bertha deals with rumors that are swirling about Larry. Fearing her sister's disapproval, Ada asks Marian to cover for her as she continues to see Mr. Forte. Later, Bertha vies for position with the visiting Duke of Buckingham, and, in Tuskegee, Peggy navigates a tense dinner with Mr. Fortune and Booker T. Washington.
We suppose that if there's one thing that makes us excited about the Duke of Buckingham paying a visit here, it's the simple fact that this is Julian Fellowes bringing a little bit of his former show Downton Abbey into this world. How that will play out remains to be seen, but we are personally pretty excited to throw a different sort of society into this world. After all, it's a big part of what makes The Gilded Age unique — you get people from so many different levels of wealth interacting with one another, and it is hard to know what will transpire on the other side.
Related – Be sure to get some more news on The Gilded Age — is season 2 going to be the last one?
What are you most interested in seeing moving into The Gilded Age season 2 episode 4?
Be sure to share some more of your thoughts on the matter below! Once you do just that, remember to also stick around — there are some other updates coming in the near future.