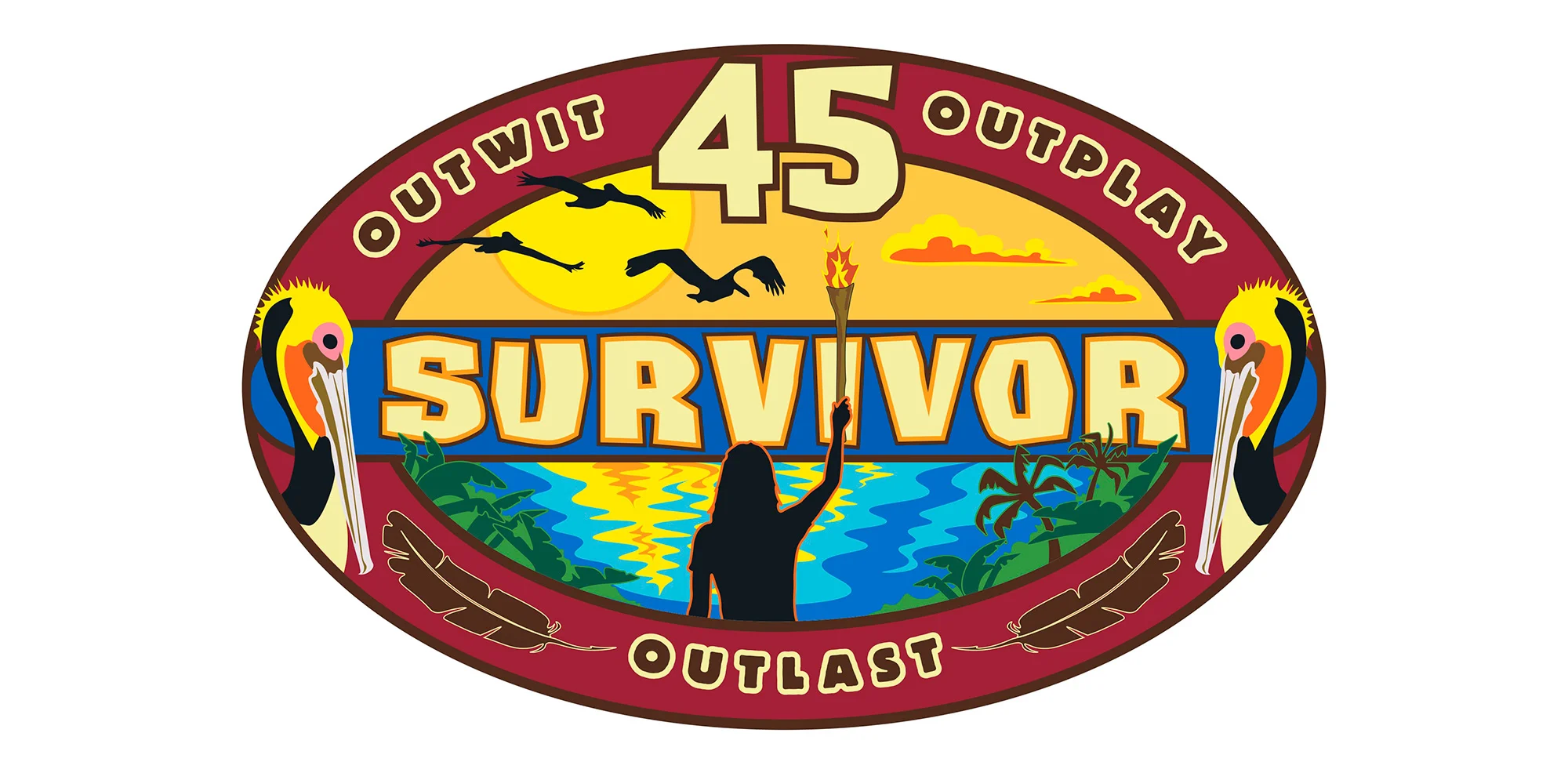 As many of you if you are reading this article, tonight's Survivor 45 episode 7 contained two Tribal Councils from start to finish.
So, what happened here? For the sake of this article, we're talking here all about the group who went to Tribal Council second — the Red team with Jake, Dee, Austin, Julie, Kaleb, and Katurah. Because Dee won immunity and reward, they had a chance to go to Tribal last. Also, this made it so that all of these people were guaranteed to be on the jury. (The person voted out on the other team is not getting this opportunity.)
SUBSCRIBE to Matt & Jess on YouTube for more Survivor coverage!
What was happening within this group was fascinating, to put it mildly. Basically, you had the three-person group here of Dee, Julie, and Austin staying strong here, and that left Kaleb, Katurah, and Jake into a really difficult situation here. Jake and Kaleb wanted to band together in order to take out Julie, which would weaken Dee dramatically. However, Katurah was ensure that she wanted to do it, given that she was clearly the last person on the post-swap tribe to learn that Bruce had an idol. Why keep that secret? It's something that could easily bit both Kaleb and Drew in the butt here.
What happened here?
This was really all about Katurah, who had the biggest decision to make amidst anyone within the whole group. She opted to keep Julie and take out Kaleb, eliminating a tie vote and what could have been a really crazy Tribal at the end of the day.
In general, what we got here were two predictable votes in an episode that could have been more epic — or, maybe we're just salty because Kaleb was such an incredibly fun guy to watch.
Related – Be sure to get some more talk about Survivor 45, including the Blue Tribal
What are some of your overall thoughts about Survivor 45 episode 7 overall?
Be sure to share right now in the comments! Once you do just that, keep coming back for some additional updates down the road.