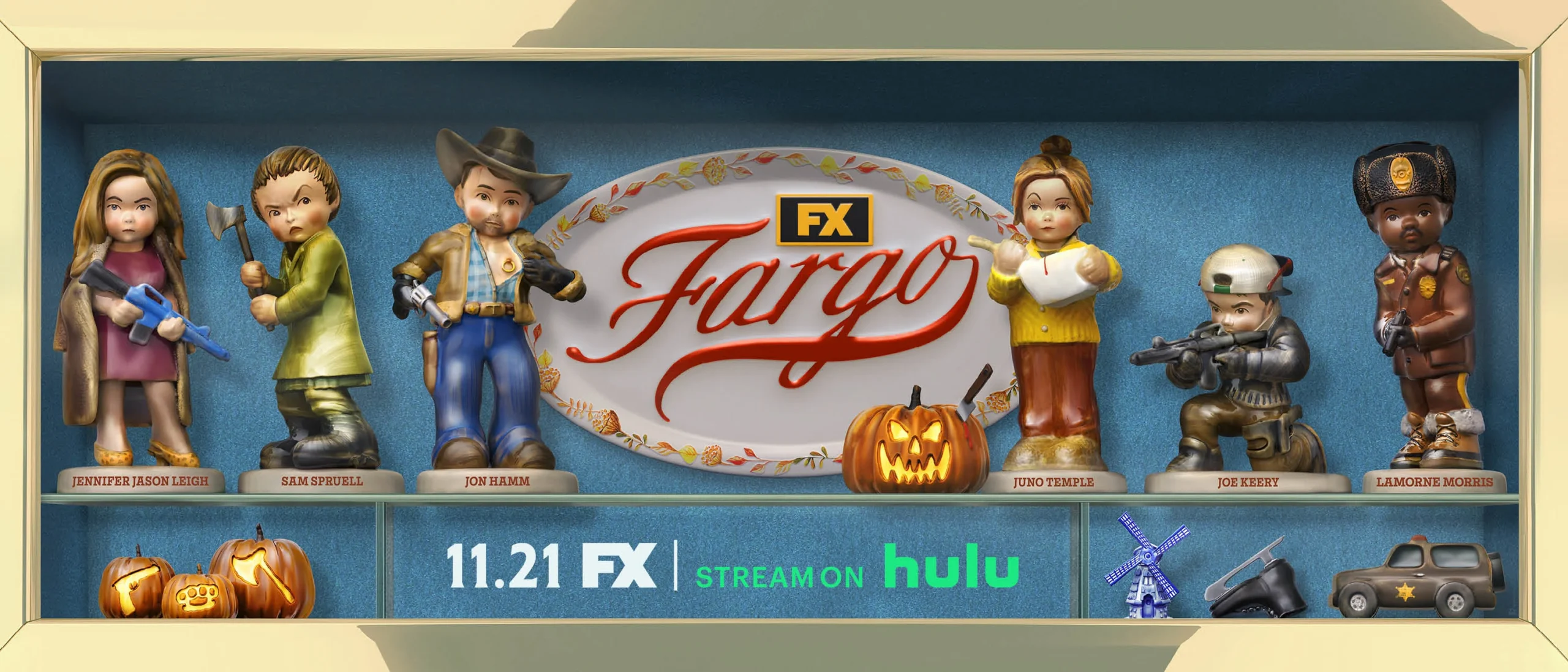 With the premiere of Fargo season 5 coming to FX a little later this month, isn't this the right time to get excited? We tend to think so! This season is going to tell a somewhat-contemporary story with a stellar cast including Juno Temple, Jon Hamm, Jennifer Jason Leigh, and Dave Foley. Of course, there will be a lot of action and violence, but some of the trademark humor that you've come to know and love over the years will be here.
With all of that in mind, we can't say that we're shocked at all that the latest promo from the network amplifies the dark comedy!
SUBSCRIBE to Matt & Jess on YouTube for upcoming FARGO videos!
If you head over to the link here, you can get a reasonably good sense of what lies ahead on Fargo season 5, whether it be blows to the head, a police chase, or some commentary from Temple's Dot Lyon in bed. The preview makes it seem like there's never a dull moment this time around, and that makes sense given that these seasons are often pretty dense and complicated. There tends to always be some sort of mystery on the surface, but then also something a little bit deeper that takes everyone by surprise. If we get that here, we tend to think we'll be pretty darn satisfied in the end.
FX certainly does have a big opportunity to make the fifth season one of the best yet. There aren't a lot of other shows on the air this fall amidst the SAG-AFTRA and WGA strikes, and it does have a chance to get a real control of the market. Given that the past two seasons got a little lost in the shuffle, we more than welcome the opportunity to see it shine further.
What do you most want to see moving into Fargo season 5 over at FX?
Be sure to let us know right now in the comments! Once you do just that, be sure to also come back — there are some other updates coming your way soon.
This article was written by Jessica BunBun.