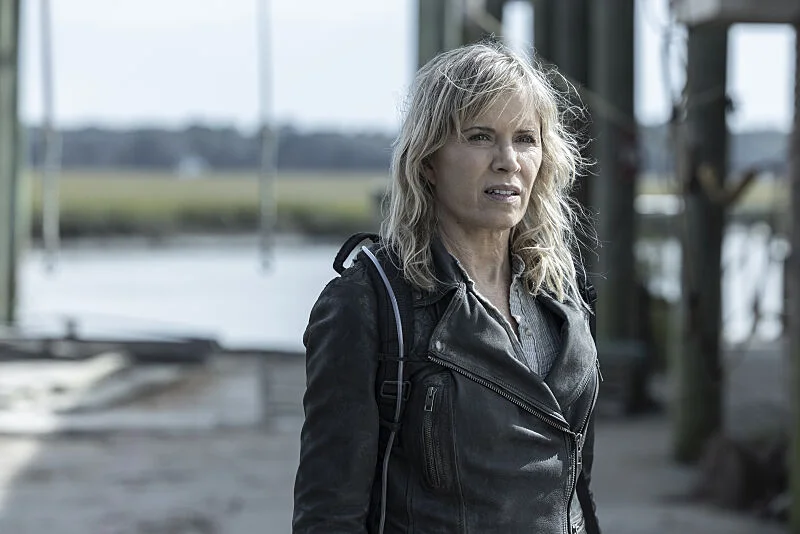 Based on the promo that we've seen now for Fear the Walking Dead season 8 episode 10, it does feel like one story is front and center. Can you really be surprised? Ever since Troy Otto first turned up with Alicia's prosthetic arm, it made all the sense in the world that we were going to see Madison do whatever she could in order to track him down.
Is she going to be successful? Well, that's where things get a little bit more complicated. In the promo, it seems like Kim Dickens' character has some sort of clue on her whereabouts and by virtue of that, she will begin the next part of her operation. In other words, a pretty epic hunt to track her down.
SUBSCRIBE to Matt & Jess on YouTube for more THE WALKING DEAD: DARYL DIXON VIDEOS!
This preview also shows that things are not going to be easy for her and the future of PADRE in general, largely because Troy Otto is back and we're getting set for another chaotic showdown. The series has clearly decided at this point that he is the final Big Bad and by virtue of that, we are going to see things get so much more messy the rest of the way.
Do we think it's possible that Troy actually has Alicia alive somewhere, and he is luring Madison into a trap? Well, this is one of the many theories that exists out there. We just don't think, at least at the moment, that anything is as simple as it seems. We also don't think the writers would be bringing the Alicia storyline back like this only for her to be dead at the end of the road.
Related – Go ahead and get some more news on Fear the Walking Dead right now, including more on what the future holds
What do you most want to see moving into Fear the Walking Dead season 8 episode 10?
Do you think we are actually going to see Alicia here? Share right now in the attached comments! Once you do just that, come back for other updates.
This article was written by Jessica BunBun.