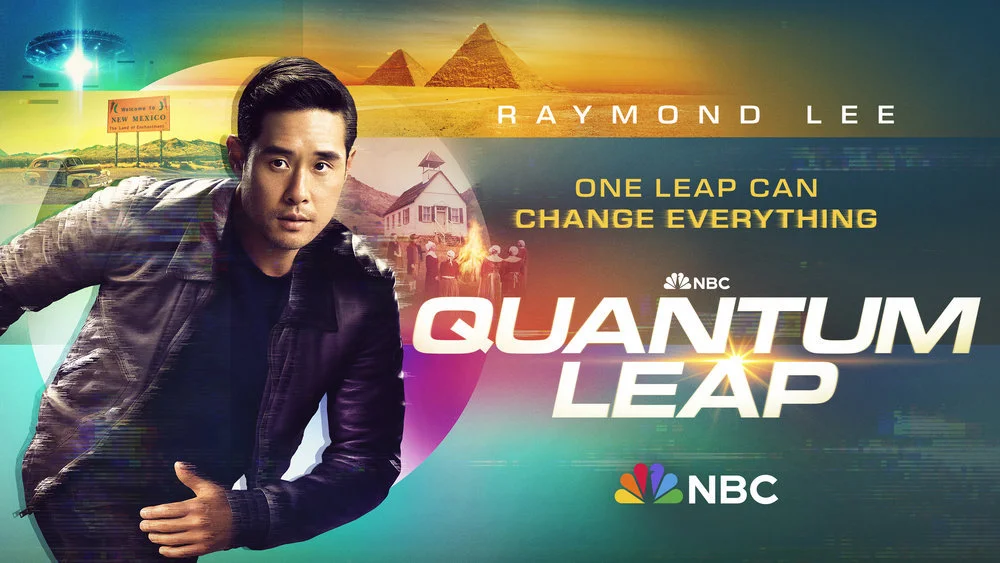 As we prepare to see Quantum Leap season 2 episode 6 on NBC in just over a couple of weeks, we have news on Hannah!
Ever since Eliza Taylor made her first appearance as this character earlier this season, there were questions aplenty as to how she'd turn back up. After all, the producers have already denied some of the rumors out there that Hannah will be a time-traveler, which means that Ben will have to find some other ways in order to find her.
Well, it seems as though this will happen in that aforementioned episode! Per SpoilerTV, the upcoming episode titled "Secret History" will be set in 1955 at Princeton University, where "Ben must find a formula hidden by Albert Einstein that holds the key to nuclear energy" before some very bad people get it. Meanwhile, "he's surprised to run into a familiar face on campus."
Is that familiar face Hannah? Well, all evidence for now seems to suggest that this is the case. Just remember for a moment here that the character's debut in episode 3 was set in 1949, and Ben made a recommendation to her at that time in order to further her career in physics. It would make sense that he would run into her again here, but what does it mean that he runs into her again? This has to be something more than a coincidence, right?
Given that Taylor is a series regular, it does make a certain degree of sense here that her character has a far greater importance with the future of the show than you would first think. Our prediction, at least for the time being, is that we're going to be seeing this character end up being rather valuable when it comes to either changing history of creating some new mysteries that need to be solved. This is a world full of butterfly effects, and there is a chance here that Ben has created a pretty big one.
Related – Be sure to get some more news right now on Quantum Leap, including a few more details about the future
How do you think Hannah is going to be involved moving into Quantum Leap season 2 episode 6, let alone the rest of the season?
Share in the comments! Once you do just that, remember to also come back here to get some other information here soon.