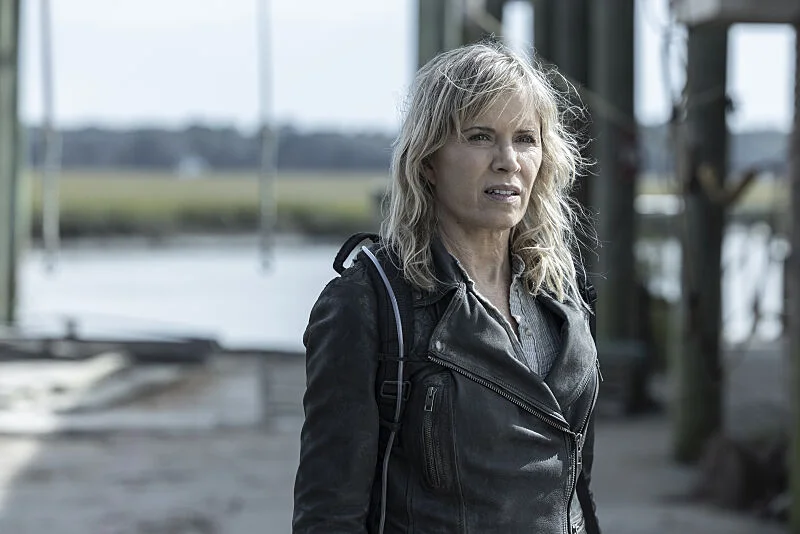 We knew that Fear the Walking Dead season 8 episode 8 had the potential to be emotional and yet, we didn't see this death coming.
This installment was bizarre in a way, given that at the end of the day, the show has really worked to prioritize the earlier seasons of the show at this point more so than anything we've seen since. So much of this episode was about a search for Alicia but, beyond just that, the death of Charlie, which was tied in to what happened to Nick so many years ago. Madison learned so much more about the past, and eventually, we saw Charlie take her own life. This was a pretty bleak ending for a character who has been a part of this world for a rather long time now, and it is a hard thing to really digest.
SUBSCRIBE to Matt & Jess on YouTube for more THE WALKING DEAD: DARYL DIXON VIDEOS!
Yet, this is something that Madison is going to have to deal with emotionally and, beyond just that, we tend to think that we're going to see her moving forward on another journey — with the goal this time trying to be finding Alicia at all costs.
Is she actually dead? We have a hard time really thinking that this is the case. We do really tend to think that Troy wants to give that impression, mostly due to the fact that he wants to get in her head. He is enraged over everything that Madison did in the past and he wants to get in her head as much as possible. He still has his endgame when it comes to destroying PADRE and so much more, and it is hard to imagine him stopping those efforts anytime soon.
Related – Be sure to get some more news entering the next Fear the Walking Dead right now, including episode 9 specifics
What did you think about the events of Fear the Walking Dead season 8 episode 8?
Share right now in the attached comments! Once you do just that, remember to also keep coming back to get some other updates.
This article was written by Jessica BunBun.