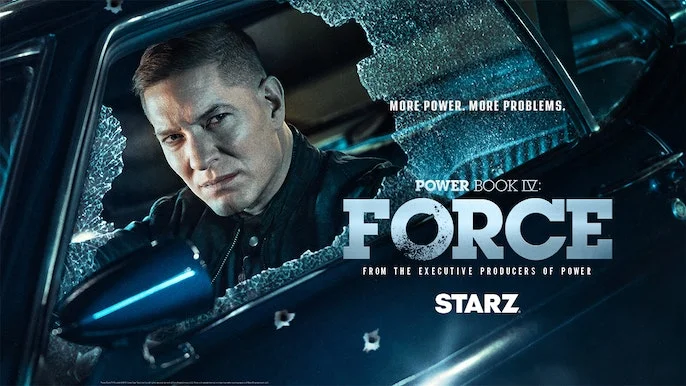 It is 100% true that Starz is making you wait a little while in order to see Power Book IV: Force season 2 episode 9 arrive. Will it be worth the wait? Well, this is where we are cautiously optimistic at present.
The first thing that we really can say here is that this is not some super-substantial hiatus for those unaware, as the show will be back streaming on Friday. There are only two episodes still to go, so it feels pretty fair to say that they are both going to be pretty darn epic in their own individual way.
As for what we can expect to see story-wise across the board, let's just say this: Be prepared to see Tommy potentially cornered on all sides. If Vic can get what he needs out of him, he'll be able to achieve everything he needs in order to ensure he gets his immunity deal. Meanwhile, Joseph Sikora's character gets locked away. There's also unfinished business with Claudia; meanwhile, Diamond's situation has become infinitely more dire after what transpired in episode 8.
Basically, we're in a situation now where almost anyone could die or get arrested by the end. The person who is probably the safest right now is Tommy's brother JP, but they could be intentionally misleading us there for another surprise to come at some other people down the road. Would you really be surprised if that was the case? For us personally, we certainly wouldn't!
The person who is probably in the most overall danger right now is probably Mireya, and we say that mostly because of the show's track records with Tommy love interests. Just look at what we saw briefly with Gloria, or with Holly or LaKeisha back on the original show. Tommy has tried to live in both worlds, but it's a hard thing to pull off.
Related – Be sure to get a better sense of the next two Power Book IV: Force episodes
What do you most want to see moving into Power Book IV: Force season 2 episode 9?
Be sure to share right now in the attached comments! Once you do just that, remember to come back — there are other updates on the way.