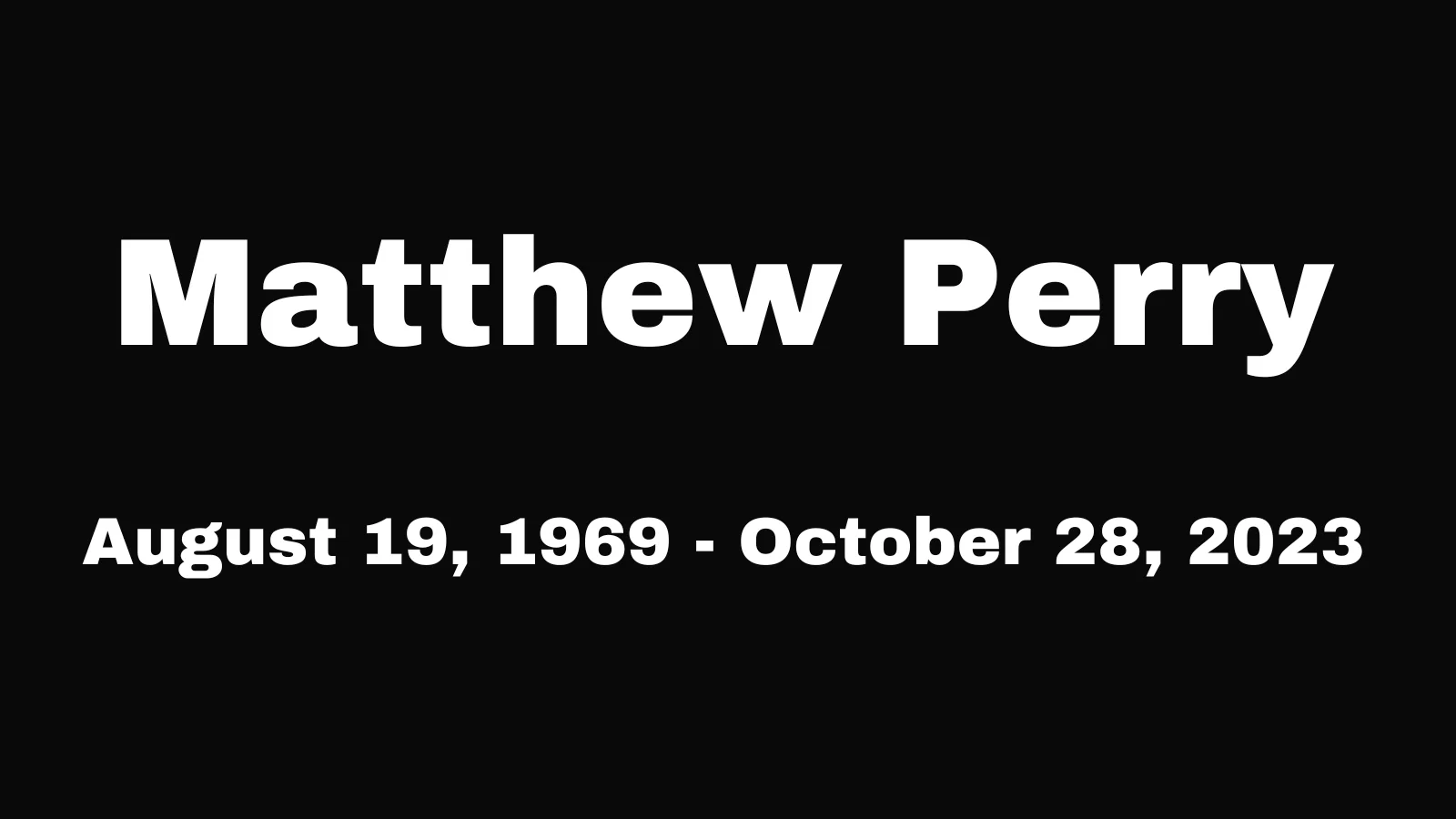 Some truly sad and shocking news has come out early Saturday evening. Matthew Perry, an iconic sitcom star best known for Friends, has died. He was 54 years old.
According to a report from TMZ, Perry reportedly was found dead in a jacuzzi in his Los Angeles area home in what is being described as an apparent drowning. There were no drugs found at the scene, and foul play is not suspected.
While Perry has been a part of the television landscape for decades, he was undoubtedly best known for appearing in more than 230 episodes of Friends as Chandler Bing. He produced countless quotable moments and also had the distinction of being a part of an iconic cast that also included Courteney Cox, Jennifer Aniston, and many more. Following his time on the series, he took part in the short-lived Studio 60 on the Sunset Strip as well as other comedies including Go On and Mr. Sunshine. He was unable to find his next great hit to go alongside Friends, but he continued to make his presence felt. His most recent hit that lasted some time was a reboot of The Odd Couple, which lasted for multiple seasons.
In addition to being a leading man across several shows, some of Perry's recurring roles included stints on The Good Wife / The Good Fight plus Web Therapy and Cougar Town, which featured some of his former Friends co-stars. He appeared alongside the cast and executive-produced the premium show, which streamed in 2021 on what was then called HBO Max. He also published a memoir in 2022 titled Friends, Lovers, and the Big Terrible Thing where he detailed some of his past struggles with addiction and fame.
We know that Perry was a favorite across generations, and Chandler served as a comfort character for so many. One of the main ideals that came with watching Friends was that you could envision yourself as a part of the group. This, among many other things, contributed greatly to its long-term success.
Our thoughts and condolences go out to Perry's family during this difficult time. This is still a developing story, and more news may come out in the hours and days ahead.