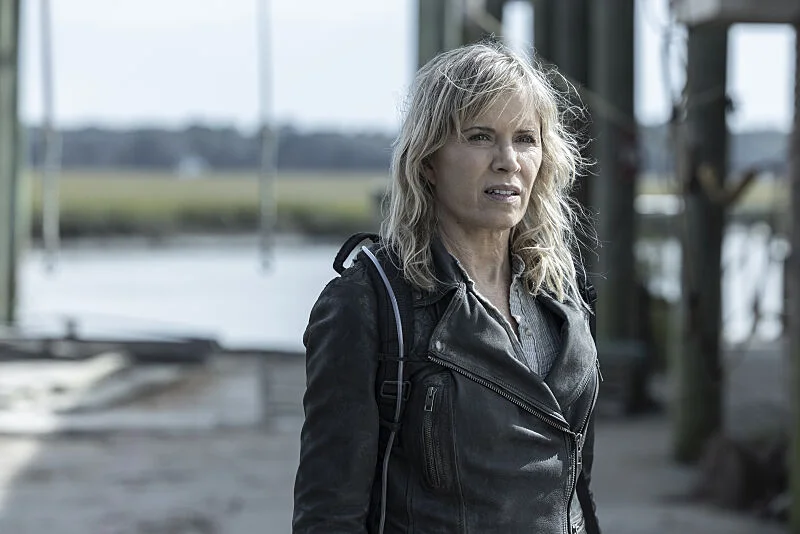 Given that Fear the Walking Dead season 8 episode 8 is about to arrive on AMC and AMC+, what better time to discuss Alicia?
First and foremost, we are incredibly aware still of the idea that Alycia Debnam-Carey appearing at this point in the season is unlikely. Could she be back before the end of the show? Personally, we think so — but we also tend to think it will be a brief appearance, and her whereabouts are a mystery that the series wants to let linger for a little while longer.
SUBSCRIBE to Matt & Jess on YouTube for more THE WALKING DEAD: DARYL DIXON VIDEOS!
After all, go ahead and consider the following first and foremost here: Madison is hunting her down. She wants to know if she is really dead and beyond that, what sort of mind-games Troy Otto is playing with her. Based on what we know right now that probably was her prosthetic that Troy has in his possession. That does not, however, mean she is gone.
The biggest issue that Madison could have moving forward is a pretty psychological one. Because of what Troy has done, she could be seeing Alicia in almost every walker she sees. She's going to need to learn on others for support, but even that causes a myriad of issues, all things considered. Who can you really lean on within a world like this? There are not a lot of viable candidates.
If nothing else, we hope that Madison at least makes some progress in episode 8 — could she at least get a better sense of where Alicia is, or proof that she is not dead? We'll take whatever we can as we get closer and closer to the home stretch of this story.
Related – Be sure to get some more news on Fear the Walking Dead right now, including a few other details on what's ahead
Do you think that Alicia could appear over the course of Fear the Walking Dead season 8 episode 8?
Be sure to share right now in the attached comments! Once you do just that, remember to come back for some other updates.
This article was written by Jessica BunBun.