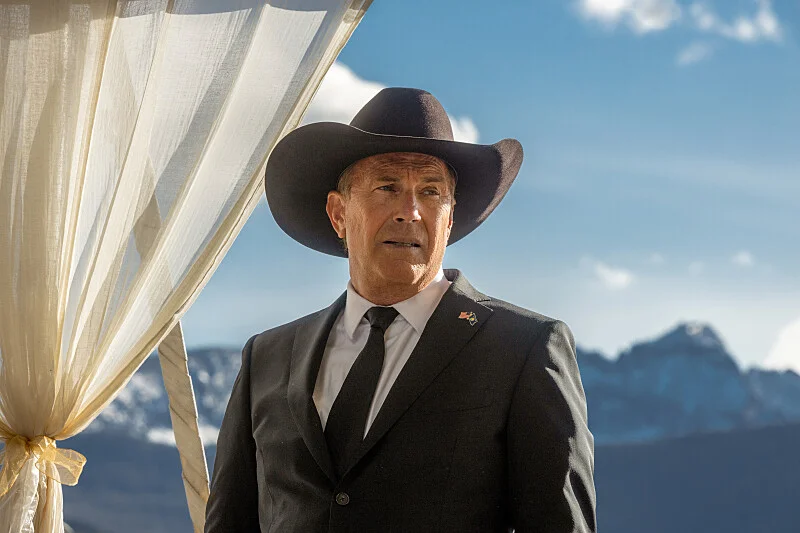 As so many of you are more than aware at this point, we have been waiting a long time to see Yellowstone season 5 episode 9. Also, we are going to be waiting for a good while longer. The show won't be back in production until after the SAG-AFTRA strike and even with that, there are other considerations including the weather in Montana.
For now, the best thing that we can really do here is to hope for the best when it comes to the actors getting a fair contract. Beyond that, there may be a small smattering of good news after the fact.
SUBSCRIBE to Matt & Jess on YouTube for more Yellowstone season 5 videos!
Now, here is the question that we are left to wonder about for the time being here — what is Paramount Network going to do to make up for the long hiatus? We know that there are a lot of different options at their disposal, but we would say not to be surprised in the event that they make episode 9 a somewhat-cinematic experience on the small screen. Also, that they pair it up with episode 10.
Let's just put it this way — with the long break and also some of the headlines that are out there about Kevin Costner, we absolutely think there is a chance that the show is going to set some viewership records when it comes back on the air. We think that Paramount will take advantage of that to the best of their ability and make this something incredibly special. We could end up seeing two episodes that end up running, commercials included, around 150 minutes.
Just remember this in the end — after weathering the long storm that they've gone through even separate from all the strikes, we tend to think that Taylor Sheridan will want to deliver something big on the other side. We are certainly excited to see what that could be.
Related – Be sure to get some more news on Yellowstone now, including other discussions on the future
What do you most want to see moving into Yellowstone season 5 episode 9?
Share right now in the attached comments! Once you do just that, keep coming back for some other updates.