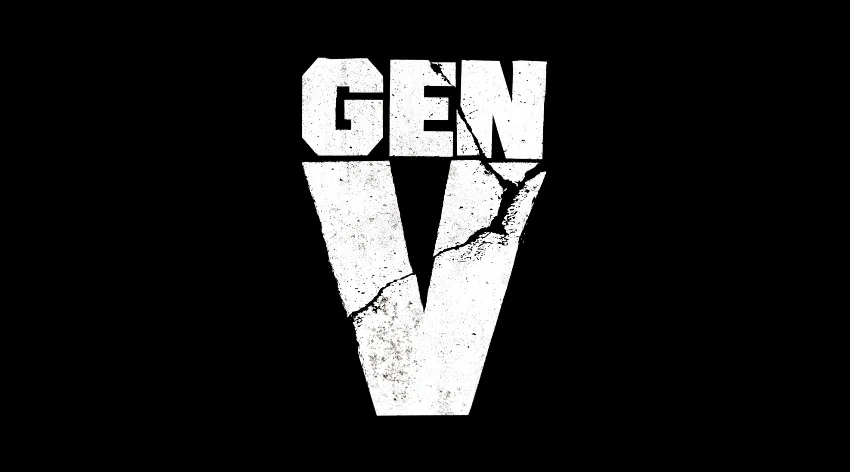 Now that we've had a chance to watch Gen V season 1 episode 6, isn't it easy to celebrate one Jensen Ackles?
After all, let's say this first and foremost — this week's installment was really fascinating. Not only was there humor, but we had an actual chance to dig into the psyche of some of these characters in a way that we hadn't so far. There is a lot of value in that! Oh, and of course there is value in seeing Soldier Boy again.
SUBSCRIBE to Matt & Jess on YouTube for more videos on THE BOYS!
If you head over to the link here, you can see a behind-the-scenes video featured Ackles (recorded prior to the SAG-AFTRA strike) where he, as his character, has a message for anyone posting spoilers. This is another fun super-meta moment the likes of which this show likes to deliver.
To date, Ackles is just one of a few different The Boys stars who have shown up in character over the course of Gen V. Earlier this season we had a chance to see Ashley Barrett, who is of course the figurehead boss of Vought these days. (Homelander is really the one in control.) Meanwhile, Chace Crawford had a small cameo as The Deep, as there was a eulogy from him in video form during the funeral for Professor Brink. We certainly think that there may be a few more coming, and that the powers-that-be have kept some things secret. After all, why wouldn't they?
We know that Soldier Boy appeared in episode 6 within Cate's dream-state. We'd love for him to be back again in the present, but it is pretty clear that he would need to be un-frozen first.
Related – Check out more information on Gen V, including what else will be coming up next
Did you love seeing Jensen Ackles play a part in Gen V season 1 episode 6?
Be sure to share right now in the attached comments! Once you do just that, come back — there are some other updates coming up soon you won't want to miss.
This article was written by Jessica BunBun.