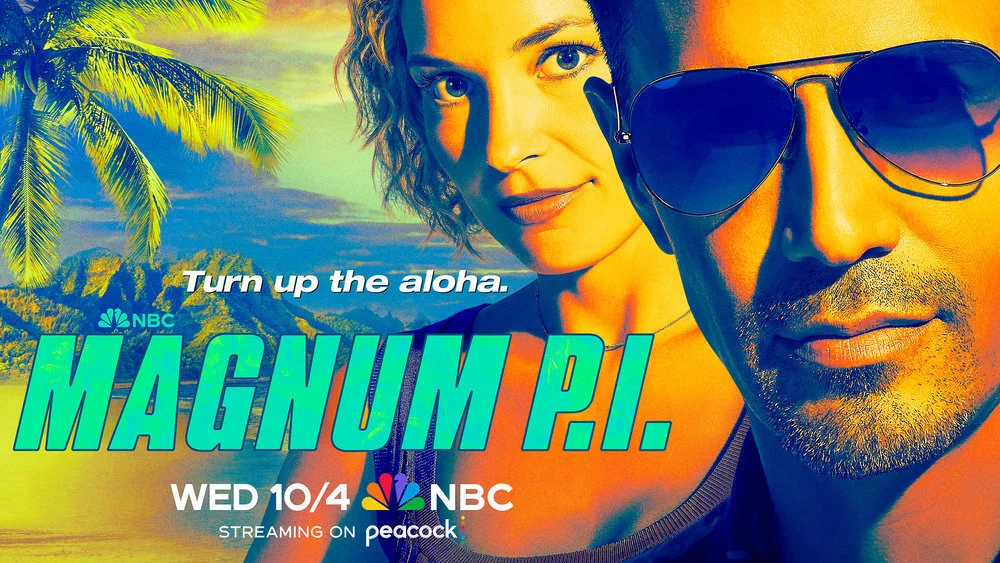 With the premiere of Magnum PI season 5 part 2 coming to NBC in a matter of days, it feels like a great time to look at a frequently-asked question. Is there any sort of ratings that the show needs to hit to ensure that it gets saved?
We understand the interest in numbers and trust us, we're right there without in analyzing a lot of them! The unfortunate truth here, however, is that these things can often be rather tough in order to properly analyze. After all, think about it like this: Live+same-day ratings do matter, but they are charted using an archaic system by Nielsen that does not always give you the most pleasing result. It would be great to see the show improve on the 0.3 rating in the 18-49 demographic and 3.35 million viewers it averaged for the first half of the season, but we actually thought those numbers are pretty solid! That's especially the case when you consider that it had a really tough Sunday timeslot with almost no real lead-in to speak of.
The thing to remember here is that even if the live ratings for Magnum PI are the same or even down when it returns, this is only a tiny piece of the equation. There are also DVR views that matter plus streaming data on Peacock — also, the first four seasons on Freevee. We'd advise you to not enter the new episodes with any particular estimate of what the numbers should or should not be; instead, this is all a complicated equation about how much money the show generates across a number of different sources. If it builds buzz or finds some new fans, the chances of a season 6 revival grow.
For now, we're set to continue our never-say-never approach when it comes to whether or not the show could come back following the latest cancellation. We know the excitement is there for part 2 of season 5, and we've certainly seen a compelling trailer out there already! Just keep fighting to save the show and spreading the word.
Even with the aforementioned archaic live ratings system, rest assured we'll still be reporting those numbers weekly when we have them.
Related – Get more news on some campaigns for a Magnum PI season 6
What are you hoping to see on Magnum PI season 5 part 2 when it arrives on NBC?
Be sure to share right now in the comments! Once you do just that, come back to get some other updates you won't want to miss.
(Photo: NBC.)