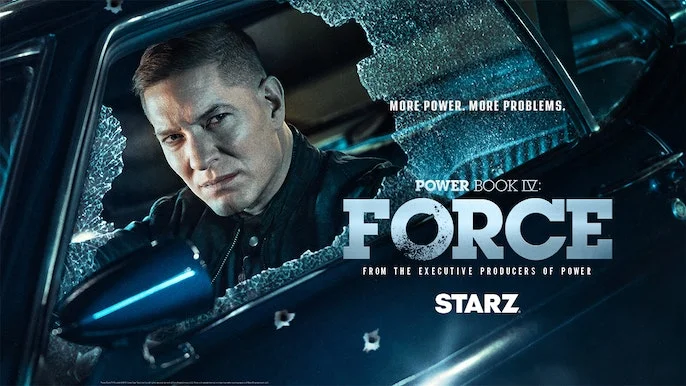 Why is Tommy Flanagan leaving Power Book IV: Force and his iconic role of Walter Flynn? The character was killed in season 2 episode 5, effectively writing out the show's most noteworthy villain so far for Tommy Egan — let alone a number of other cast members.
You could argue that the Sons of Anarchy cast member could have been around for a long period of time, but we do tend to think that this was the point behind killing him off. Flanagan has yet to say anything publicly to suggest that it was his choice to leave and we know that in general, the Power universe just tends to kill people off to further the story.
Speaking in a new interview now with TVLine, director Lisa Demaine had to say about taking on this episode and having to kill Walter off:
I'm like, oh, my God, not Tommy Flanagan! [Laughs] He is such a beloved cast member. Everyone loves him. So, I felt a huge responsibility to send him off with an epic opus ending, right?
Gary [Lennon, showrunner], and [writers] Sammy [Horowitz] and Adam [Pasen] wrote an amazing script that sent him off. So I just felt it was my duty to send him off in a blaze of glory. And just being the big personality that Walter Flynn is, he went out in a blaze of glory. At the end when he, right before Victor kills him, he said "My beautiful boy, you have your mother's eyes" — in that moment, it's like he still loves Vic. Mind blown, right? And then, "Pull the f—–g trigger!"
Now, Walter's death will send huge waves through all of Chicago. The North Side is up for grabs! Beyond just that, Vic now realizes that Claudia tried to get him killed, as well — he is ready to sell her and every other crime boss in the city out. He may have a little bit of a death wish of his own.
Related – Get more news on the next Power Book IV: Force episode
What did you think about Walter Flynn getting killed off on Power Book IV: Force season 2 episode 5?
Are you shocked that he died so early, or was it time in our eyes? Share right now in the comments! Once you do just that, remember to come back for some other updates.
(Photo: Starz.)