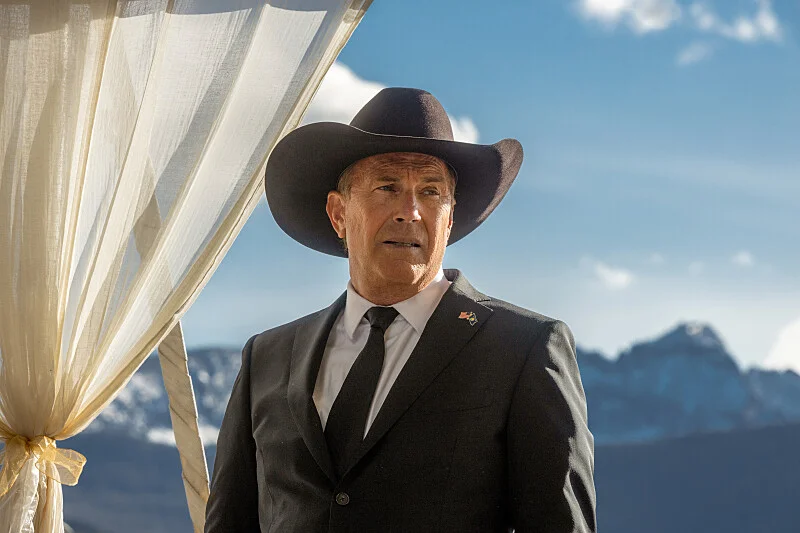 For the first time in the past several months, we finally have a small glimmer of hope this week that we will have more news on Yellowstone season 5 episode 9 at some point in the future.
So, what is it? Well, it has to do a great deal with everything that we've discussed over the course of the past several months, and absolutely there is a lot to unpack.
SUBSCRIBE to Matt & Jess on YouTube for more Yellowstone season 5 videos!
Let's start things off here by noting the following: There have been multiple reasons why the remainder of season 5 (and the series) has been pushed back. Some of it has played out in the press — first, it was about shooting schedules and then, the WGA strike.
Now, we can at least confirm that the WGA strike is on its way to being over and as a result of that, Taylor Sheridan will soon be able to work on the remainder of the scripts. What these look like remain a great mystery, as does however many episodes we're actually going to see. Remember here that originally, the plan was for there to be 14 episodes this season, but that may change in light of the show ending, which was not the original plan. There are questions about John Dutton being potentially written out, the final endgame, or how all of this is going to set the stage for a spin-off show. There are so many different things to discuss and think about at the moment, and we advise you to keep your eyes peeled for more news.
The WGA strike ending at least makes it so that when the SAG-AFTRA strike wraps up, everyone will be able to get back to work. Whether that happens is to be determined, due mostly to weather conditions in Montana, which can be quite harsh in the winter.
One thing to be certain of at present
Paramount Network will want Yellowstone back in 2024, and we think the cast and crew feels the same thing. The writers getting a fair deal at least ensures that we don't have some disaster where we are waiting another year-plus to get more news on the Duttons' future.
Related – Did you know that Yellowstone season 1 repeats are airing on CBS at the moment?
When do you think we will actually see Yellowstone season 5 episode 9 on Paramount Network?
Go ahead and sound off now in the comments and after that, come back around to get some other updates.
(Photo: Paramount Network.)