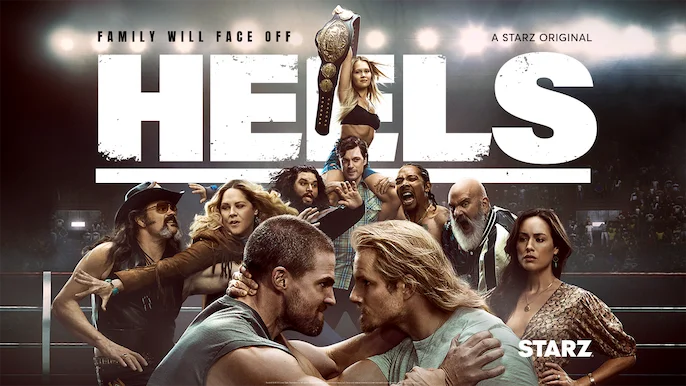 After just two seasons over at Starz, it looks like the days of Heels and the DWL are already done. According to TVLine, the show has been canceled. Not only that, but the same can be said for both Blindspotting and then also Run the World.
So why make the move when it comes to the wrestling drama? Well, the reason is largely to tied to the show's viewership. The numbers for the series were never released publicly, but there were a number of indications out there that it wasn't a big hit. After all, it was considered to be a bubble show through much of the first season, and this season it aired without much of a campaign due to both the SAG-AFTRA and WGA strikes.
Now, we should also go ahead and note here that the new season of the show unfortunately ended with a pretty huge cliffhanger, one that left the future of Jack Spade in the DWL up in the air. We would love to imagine that there could still be another season for the show elsewhere, but it remains to be seen what would be the right venue for it — or if there would be an interesting party.
Ultimately, the end of Heels, Blindspotting, and Run the World all signal that we are going to be seeing Starz move in a slightly different direction. They may look to scale down some programming and with that in mind, we could see a smaller roster moving forward.
If nothing else, we're pretty darn glad at the moment that Heels existed, mostly because it gave us a pretty fascinating look at the world of amateur wrestler behind the scenes. We do hope that other networks out there still want to jump at projects like this down the road.
Related – Be sure to get some more news on Heels right now, including what happened in the finale
What do you think about Heels being canceled at Starz after two seasons?
Be sure to share right now in the comments! Once you do just that, remember to keep coming back for some other updates moving forward.
(Photo: Starz.)