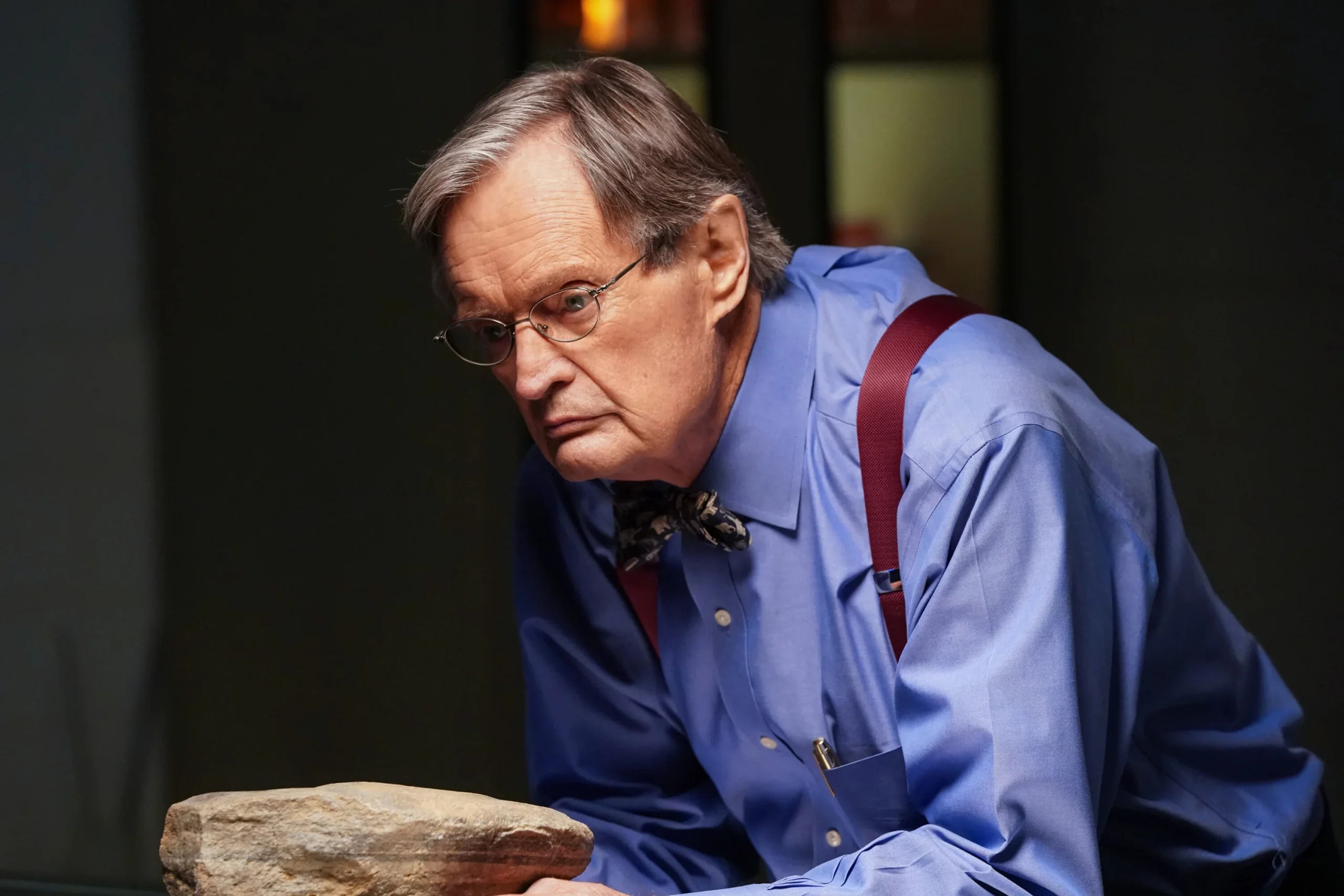 Some absolutely devastating news has hit the world of NCIS today — iconic NCIS star David McCallum, the last remaining original series regular dating back to the JAG backdoor pilot, has died at the age of 90.
According to TVLine, the legendary actor passed away earlier today in New York City. Show executive producers Steven D. Binder and David North said the following in a statement:
"For over 20 years, David McCallum endeared himself to audiences around the world playing the wise, quirky, and sometimes enigmatic, Dr. Donald 'Ducky' Mallard … But as much as his fans may have loved him, those who worked side by side with David loved him that much more. He was a scholar and a gentleman, always gracious, a consummate professional, and never one to pass up a joke. From day one, it was an honor to work with him and he never let us down. He was, quite simply, a legend. He was also family and will be deeply missed."
A spokesperson for CBS also added the following:
 "We are deeply saddened by the passing of David McCallum and privileged that CBS was his home for so many years. David was a gifted actor and author, and beloved by many around the world. He led an incredible life, and his legacy will forever live on through his family and the countless hours on film and television that will never go away.  We will miss his warmth and endearing sense of humor that lit up any room or soundstage he stepped onto, as well as the brilliant stories he often shared from a life well-lived. Our hearts go out to his wife Katherine and his entire family, and all those who knew and loved David."
We are sure that some further tributes will be given to David over the next few days, and NCIS will at some point also address the character's passing. Ducky was an invaluable member of the team, as a coroner, a historian, and most importantly a friend. His presence will live on within the world of the show, and with everyone who came to know and love him over so many years.
Our thoughts and condolences go out to McCallum's family during this incredibly difficult time.
(Photo: CBS.)
This article was written by Jessica BunBun.