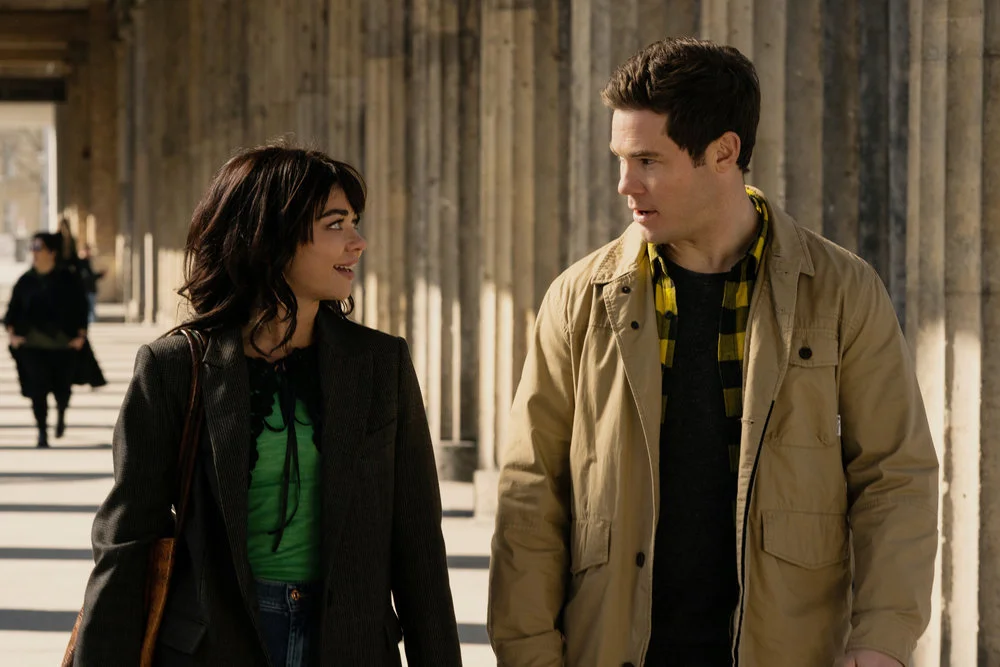 Even though the Pitch Perfect spin-off Bumper in Berlin previously had a season 2 renewal, bad news came out late tonight.
According to a report from Deadline, the series has been canceled at Peacock in what is being described as a timing issue tied to the SAG-AFTRA and WGA strikes. Because of the length of the work stoppage, the site claims that this has caused the show to be delayed well past a target release date, creating a fair share of complications.
Now, one of the things that we do tend to get frustrated about when we hear these sort of statements is the notion that a delayed potential premiere date is the real issue. If Bumper in Berlin delivered huge ratings, we don't think Peacock would necessarily do this. It feels more like an excuse from our perspective rather than a reason, and these very decisions erode away what a renewal is really supposed to mean.
We should go ahead and note here that the decision here by Peacock is not the only instance of a show getting un-renewed over the past several weeks. Previously, we saw a similar situation unfold revolving around A League of Their Own as well as The Peripheral over at Prime Video. We hope that this is the end of these, but how can you say anything with 100% certainty at the moment? That is not something that we'd do by any means.
As for whether or not a season 2 could find a new home elsewhere…
We suppose that a never-say-never approach here is always best but at the same time, it feels pretty darn tough to have confidence in anything, based on where things currently stand within the industry. It seems like in general, we are seeing a number of networks and streaming services choose to whittle down the total number of shows, as opposed to them finding a way to add to their roster.
What do you think about the decision to cancel Bumper in Berlin at Peacock?
Be sure to share right now in the comments! Once you do just that, remember to keep coming back for some other updates.
(Photo: Peacock.)