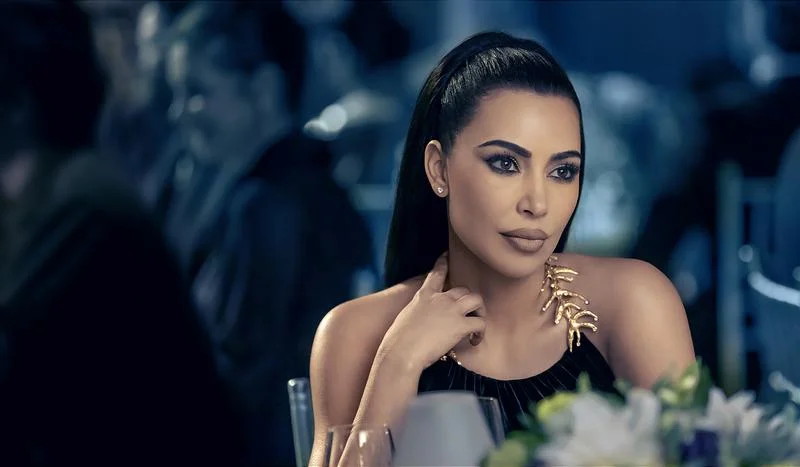 Tonight on American Horror Story: Delicate, we saw plenty of mentions of Andy Cohen — but did we actually see him?
Well, let's just go ahead and say that for its very first episode, the FX series pulled out all of the stops when it comes to the cameos. Not only did we saw the beginning of Kim Kardashian's arc on the show, but also an appearance from the late-night host himself!
SUBSCRIBE to Matt & Jess on YouTube for more AMERICAN HORROR STORY videos!
Now, we should say that it's not that much of a surprise that Cohen got a few minutes in the episode, mostly due to the fact that Emma Roberts' character of Anna Victoria Alcott is a successful actress in the midst of an Oscar campaign. She needs to appear on talk shows to boost her profile, and doing Watch What Happens Live! was her first major gig. Cohen seemed to do a good job of being a version of himself, and he also changed his tone at one point to ask if Anna was okay.
After all, during the talk show we saw her exhibiting some strange behavior — something is terribly wrong in her world. She's just trying to figure out exactly what it is.
Could there be more surprise cameos as the season goes along?
We wouldn't be stunned, but remember that not all of the season has actually filmed yet! Beyond just that, we also know that a good portion of this was filmed during the WGA strike, which may have made some people a little more hesitant to appear for a guest role.
For now, let's just be happy that we got Cohen, given that he does offer the show a little bit more when it comes to credibility from a star perspective.
Related – Go ahead to get some more news on American Horror Story: Delicate, including details for what lies ahead
What did you think about the Andy Cohen came during the American Horror Story: Delicate premiere?
Let us know right now in the attached comments! Once you do just that, remember to keep coming back for some other updates.
(Photo: FX.)
This article was written by Jessica BunBun.