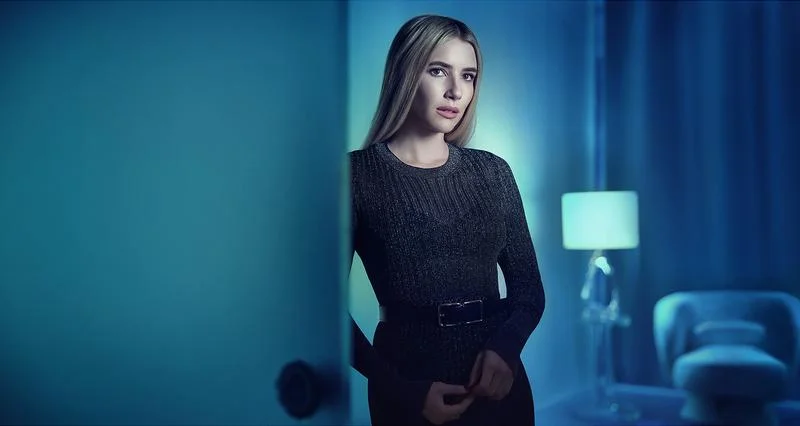 As you have a chance to prepare for American Horror Story: Delicate episode 2 on FX next week, things will be even more intense.
Through the premiere tonight, what you are going to be seeing is effectively a story all about Emma Roberts' character of Emma, someone trying her best to both start a family and also take part in an Oscar campaign for her new movie. Even though Halley Feiffer wrote every episode of this season, executive producer Ryan Murphy has his handiwork all over this sort of Hollywood theme. There's nothing that he loves more than show business in a lot of his work, and we've seen that time and time again. Of course, with this season in particular it was show business with another few dark twists on top of it.
SUBSCRIBE to Matt & Jess on YouTube for more AMERICAN HORROR STORY videos!
Below, you can get the American Horror Story: Delicate episode 2 synopsis with more news on what lies ahead here:
It's awards season and Anna is primed to be a major player in contention. After a frightening encounter convinces her that she's being followed, she begins to question who she can trust. Written by Halley Feiffer; directed by Jennifer Lynch.
Now, this episode could be the real beginning of Anna's unraveling, which is going to be due to a lot of notions that someone is hoping to keep her from becoming pregnant and starting a family. How that happens, and what that does to her, are key components to the story this time. Because FX has been so protective of this season and not giving a ton away in advance, it is going to be really interesting to see where the story goes.
Related – Be sure to get some more news on American Horror Story: Delicate via Kim Kardashian
What do you most want to see moving into American Horror Story: Delicate episode 2 on FX?
What did you think about the premiere? Be sure to share right now in the comments! Once you do just that, come back to get some other updates.
(Photo: FX.)
This article was written by Jessica BunBun.