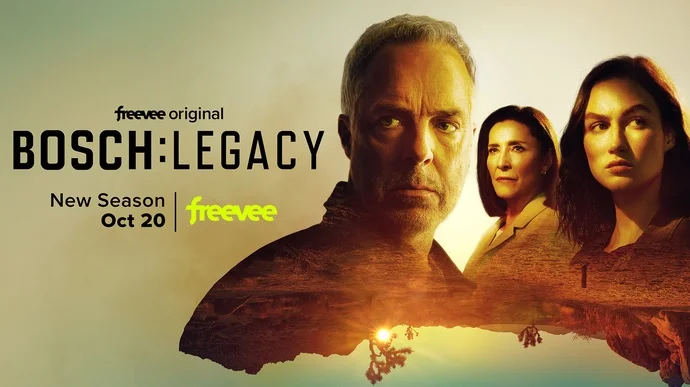 The Bosch: Legacy season 2 premiere is a month away from premiering on Amazon Freevee — why not check out the latest preview?
If you head over to the link here, you can see a short promo for the second season that is really all about one thing first and foremost: Swearing, and plenty of it. If you watched the season 1 finale, isn't it obvious that there is a reason for such language?
Think about it this way: At the end of the season 1 finale, we saw something terrible happen in regards to Maddie. Now, the question of course becomes trying to ensure that she is okay. We tend to think that the moment Harry learns about everything that is happening, he will stop at nothing to help his daughter out.
If you loved the first season, there's a pretty good chance that you're going to love season 2. How can you not? We're looking towards a story here that should be suspenseful, dramatic, and basically everything else that you loved about the last batch of episodes. The idea, of course, should also be trying to evolve. Provided that Maddie ends up being okay and makes it back to the force, what are things going to look like for her there? That is absolutely something that we're wondering about already.
Just remember that when Bosch: Legacy premieres on Freevee come October 20, we're going to have a chance to see the first four episodes. Clearly, the powers-that-be want to get you on board this chapter of the story almost right away and honestly, who can blame them? There is already a season 3 ordered, so at least you don't have to sit back and be worried about that at all.
Related – Be sure to get some more news on Bosch: Legacy right now, including some other updates
What do you most want to see moving into the Bosch: Legacy season 2 premiere over on Freevee?
Share right now in the attached comments! Once you do just that, remember to come back to ensure that you don't miss any other updates.
(Photo: Freevee.)
This article was written by Jessica BunBun.