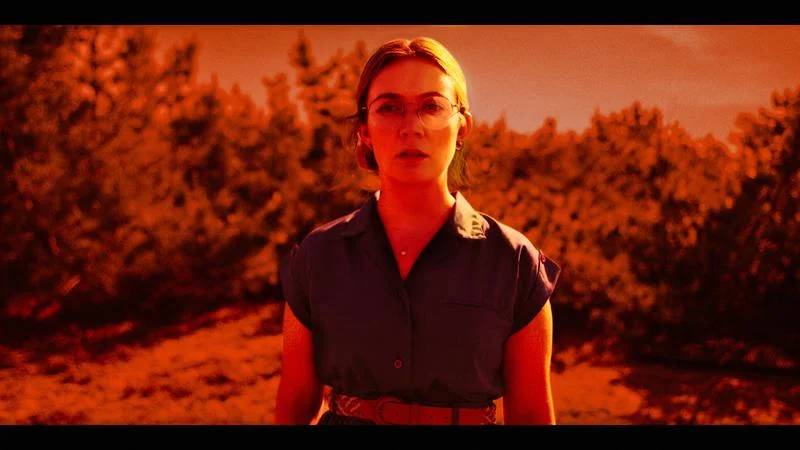 Earlier today, the folks at FX unveiled an official American Horror: Story Delicate premiere date of September 20 — what more can we say now? Well, the network has unveiled a handful of new posters and within those, we do have a slightly better sense of what the future could hold here.
If you head over to the link here right now, you can see posters featuring three of the show's biggest stars in Emma Roberts, Kim Kardashian, and Cara Delevingne. Two of the photos highlight Emma and Kim as mothers-to-be, with the big twist here being that they are expecting what looks to be some sort of giant spider rather than a baby. Meanwhile, Cara is depicted as some sort of health-care worker, with the twist here being that she is seemingly about to inject them with what could be a spider surrounded in liquid. Clearly, spiders are some sort of key theme here.
SUBSCRIBE to Matt & Jess on YouTube for more AMERICAN HORROR STORY videos!
So how much should you take these posters literally? Well, these images may meant to be some sort of thematic representation of the entirety of the season, but often, they are not directly connected to the plot. The last thing that we want is for anyone to get too excited for any one thing based solely on these images.
We should note that we are already thinking that this season is going to be marketed very-much differently from last season's American Horror Story: NYC (pictured above), which did not utilize any sort of extensive marketing campaign. With that one, they really tried to keep a lot under wraps as they told the story of the AIDS crisis through a horror lens. Due to the star power associated with this one, we tend to think that they will be at least a little more upfront with what we are getting.
Related – Go ahead and get more news on American Horror Story, including more split-season chatter
Is there anything that you are especially excited to see entering American Horror Story: Delicate at present?
Be sure to share right now in the attached comments! Once you do just that, come back around for other updates.
(Photo: FX.)
This article was written by Jessica BunBun.