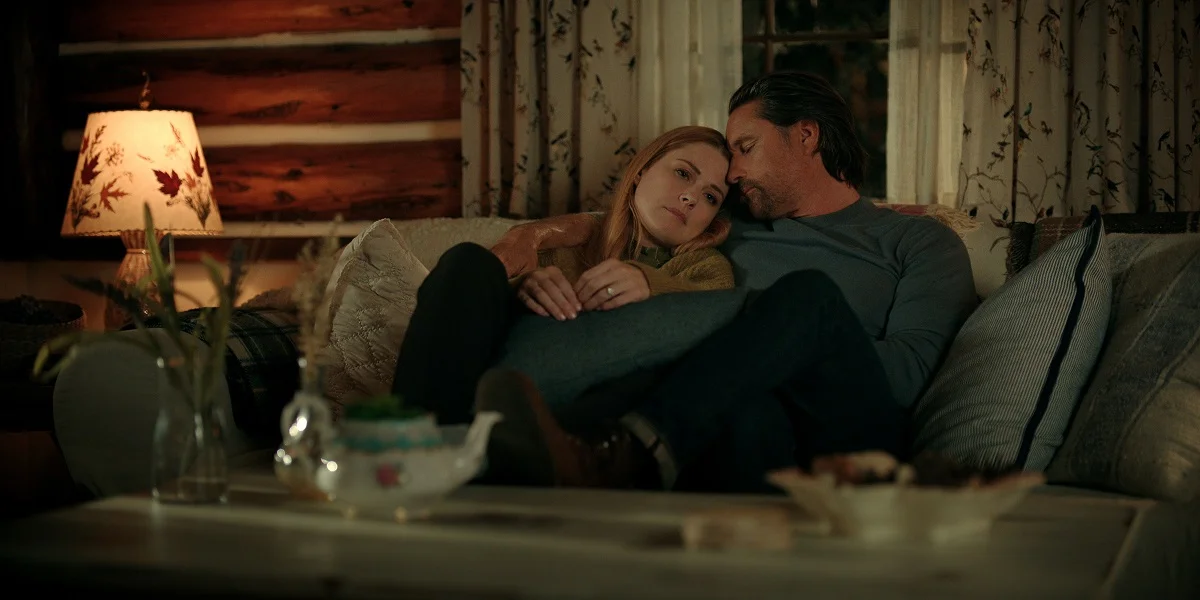 The Virgin River season 5 trailer has finally arrived leading up to the show's September 7 return, so what can be said about it?
Well, in general this is a series that is not working all that hard in order to steer away from its roots. There will be a lot of romance ahead for Jack and Mel, which shouldn't come as some big shock based on where we are at the moment. The two are engaged, and they are also expecting a baby!
However, this is also a series that brings its fair share of drama and hardship to the table, as evidenced further in the official season 5 logline:
"Season Five of Virgin River features surprising new relationships, a shocking break-up, a difficult court trial, a heartbreaking goodbye, and a wildfire that threatens the town, bringing some people of Virgin River together while tearing others apar. Issues of motherhood push Mel to make a big decision about her future at the clinic while her pregnancy unexpectedly sparks an emotional connection to her past. To further prove himself to Mel, Jack squares off with some long-overdue confrontations—with his own demons, and of course, Charmaine. And as Doc and Hope's respective impairments throw their identities into question, the doctor and the mayor must find solace in their community, in their young new family, and in each other."
If you see the trailer here, then you can get a good sense of some of what is coming up with the wildfire — plus some more lighthearted moments, including a mud fight. This is a show very much about community and about new, exciting chapters in life. We don't think that we are going to see it steer that much from this as we move forward.
Remember, the first ten episodes of season 5 are coming on September 7. There are two holiday specials coming after in November.
Related – Be sure to read more about these holiday specials right now
What do you most want to see moving into Virgin River season 5, based on the trailer?
Be sure to share right now in the comments! Once you do just that, remember to come back — there are updates coming in due time.
(Photo: Netflix.)