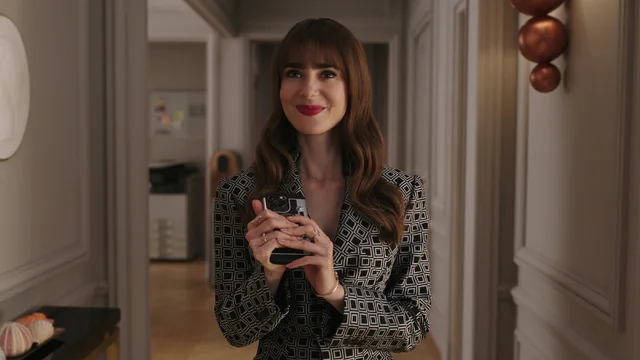 Now that we are in the month of August, is there a chance that we could get more news on an Emily in Paris season 4 premiere date soon? We know that we want more of the Lily Collins show back — how can you not after the huge cliffhanger following the end of season 3?
Unfortunately, though, we are now facing the reality that the series is not going to be coming back for a good while, and for a handful of different reasons. So where do we start?
Well, for starters, the fact that we are more than three months in to the writers' strike at this point, which could be passing the length of the 2007-08 strike in a pretty short period of time. Meanwhile, the SAG-AFTRA strike remains ongoing and there is no evidence of negotiations starting up there soon. This is the messiest labor situation in Hollywood in more than four decades, and it is pretty clear that this has led to Emily in Paris grinding to a total halt. We'd love to see evidence that everything is going to pick up or change soon, but it's just not there.
(For now, our support goes to the writers and actors — we hope that they are able to eventually get what they deserve.)
The current length of the strike does make it appear, at least at present, that we are going to be waiting for a good while in order to see Emily in Paris come back. We're not going to get news on a premiere date this month; we're also not going to get news on filming! It's hard to imagine that the show is at this point going to be back until next summer, so odds are, we will be waiting at least until early 2024 to start to get anything that is specific.
In other words, let's just hope you are patient — really patient.
Related – Be sure to get some other information regarding Emily in Paris and the expected delay
What do you most want to see when it comes to Emily in Paris season 4 on Netflix?
Be sure to share right now in the comments! After you do that, come back here and remember that there are other updates coming. We don't want you to miss any of them.
(Photo: Netflix.)