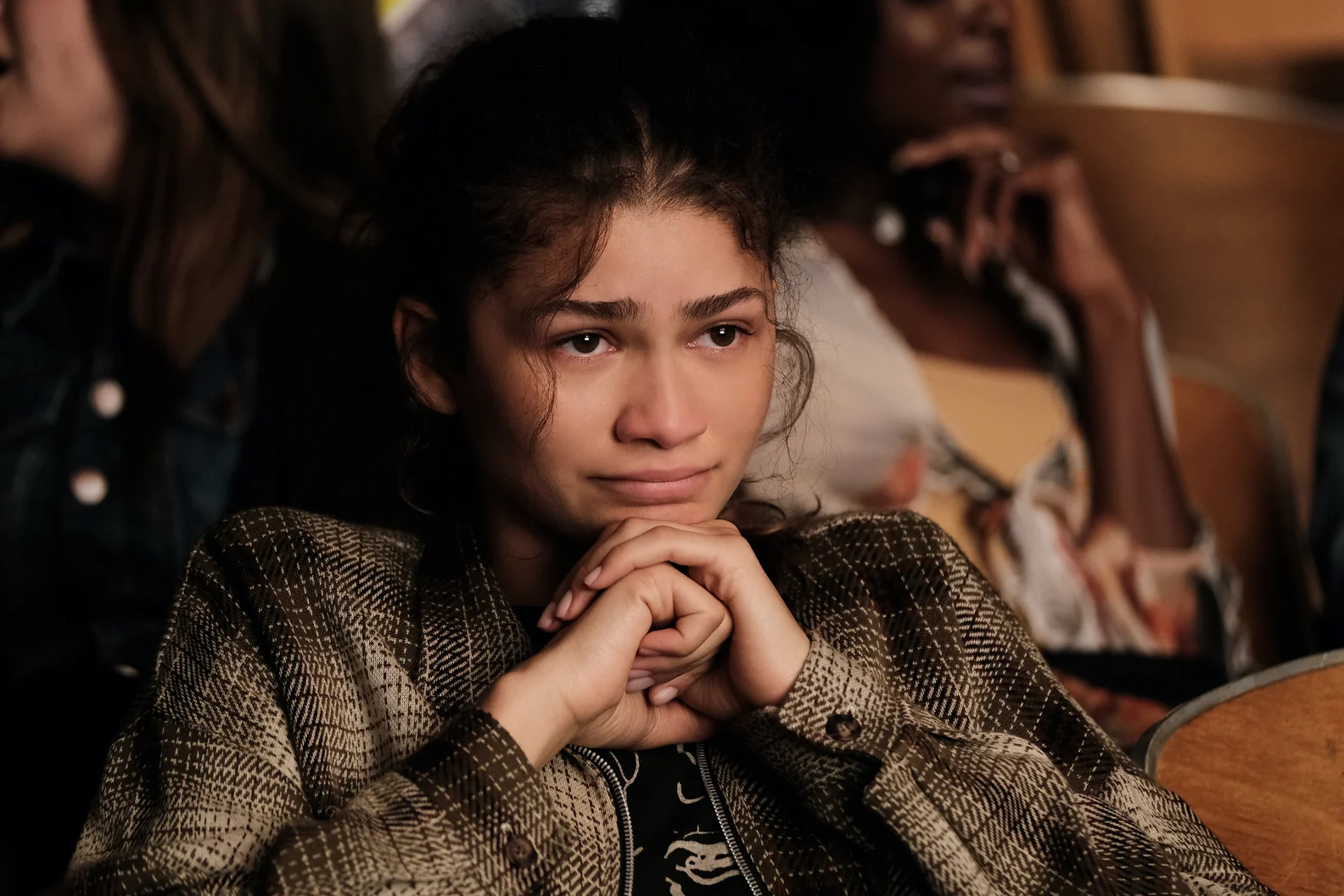 Does Euphoria season 3 feel like a mythical white whale to anyone else at this point? Think about it. We're well over a year removed from the end of season 2 and yet, almost nothing has been said about what lies ahead … beyond that we're going to have to wait. Sam Levinson working on The Idol is a major reason why, but there's also no denying that Zendaya, Sydney Sweeney, and a number of other cast members have been incredibly busy.
Also, you add to this now that both SAG-AFTRA and the WGA are on strike together for the first time in decades. This is not a conducive environment for making TV, but the streaming services and studios could put a stop to that by paying actors and writers what they deserve — their demands are not crazy!
So just how much are these strikes playing into the delays? Well, as is often the case, the answer is a little bit complicated and there are multiple components to it.
Obviously, it is clear that you need both unions with new deals before anything can move forward, and that is something that 100% you should be aware of in advance. However, the WGA is the one that needs to be done first to get scripts together. Ironically, we tend to think that they will be saved until last by the governing body of networks / streamers known as the AMPTP, mostly because there are productions already shooting that were put on hold by the SAG-AFTRA strike. Still, the WGA strike ending would allow Levinson to at least be able to polish the scripts.
These strikes do make an impact on a Euphoria premiere date but at this point, it seems like we're waiting until 2025 at least regardless for a lot of different reasons. The next few months could determine the exact time of year the show comes back, so that's where things start to become a bit more critical.
Related – Check out some more news right now on Euphoria, including the rumors about 2026
When do you think we are going to be seeing Euphoria season 3 arrive?
Share right away in the comments! Also, be sure to come back here for some other updates that we will not want you missing.
(Photo: HBO.)
This article was written by Jessica BunBun.