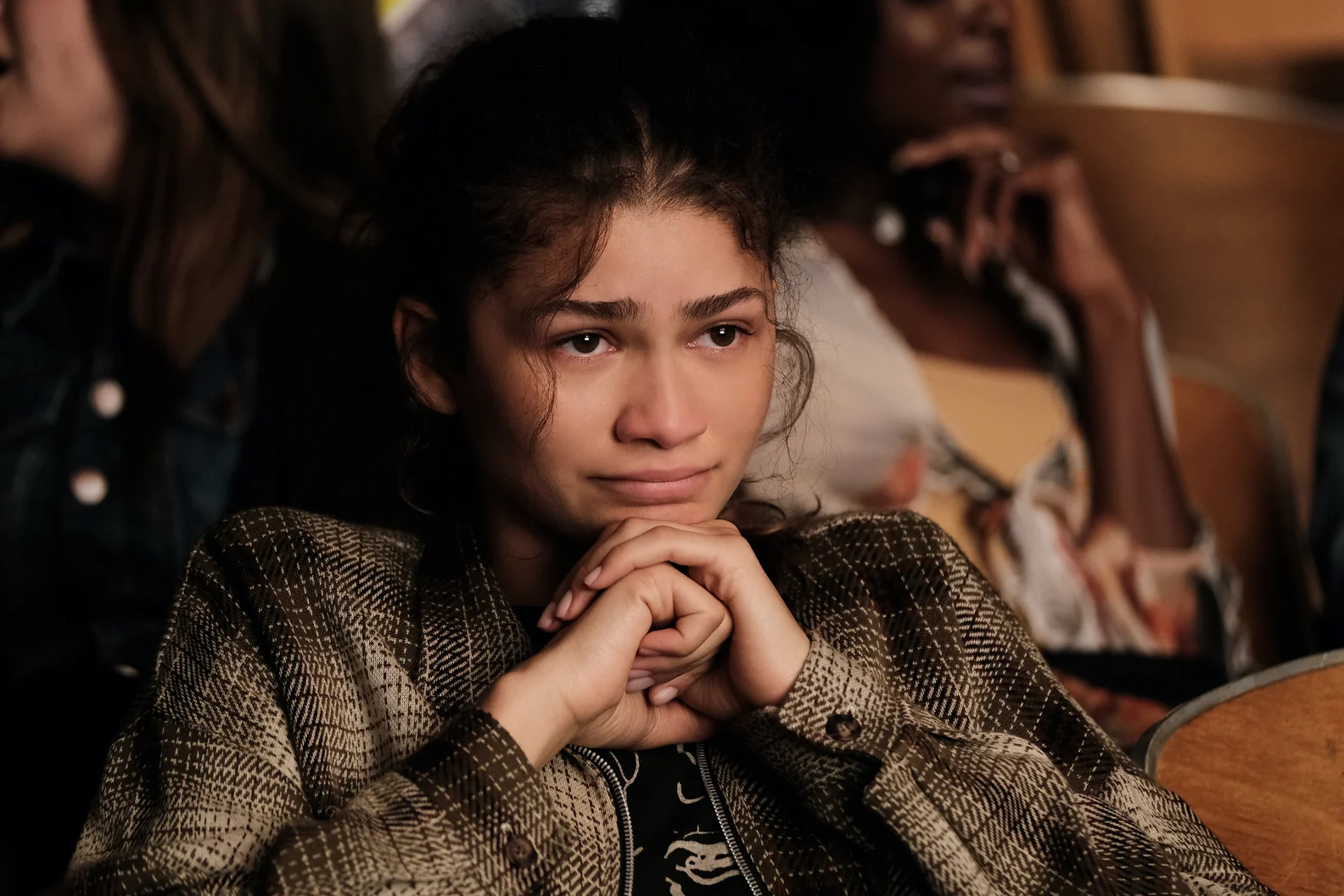 Is it true that Euphoria season 3 has been pushed back again, this time all the way to 2026? We know that this is a hot rumor right now, with multiple websites and social-media accounts declaring it to be fact.
However, is this delay 100% etched in stone? Well, let's just say not so fast. No one from HBO has commented about a possible delay for the Zendaya series as of yet and the last we heard, 2025 was still very much possible. We know that originally, the plan was to get the show out next year, but the writers' strike among other things seems to have put it on hold.
At this point, we're classifying the 2026 reports as "too early to tell," given both the WGA strike and the news today that SAG-AFTRA is also going on strike. This is one of the biggest work stoppages in the Hollywood industry in half a decade and because of that, all premiere dates will be impacted. However, even if these strikes last for months there's still a chance for Euphoria to film a third season and get it out there in 2026. That's why it feels far too early to speculate on another delay.
If there is one thing we can say with some measure of confidence right now, it is this — this is a pretty big signal that whenever the show does come back, they need to do some sort of time jump. How can you continue to have these performers playing teenagers?
The most important thing when the strikes are all settled is that Sam Levinson comes up with a story that is worthy of the first two seasons. Followed the critical failure of The Idol to deliver, we do think there has to be a certain amount of pressure on the follow-up.
Related – Get the latest news on Euphoria following the end of The Idol
What do you think about Euphoria season 3 being potentially pushed back?
Do you believe this new rumor at all? Share right now in the comments! After you do just that, come back to get other updates.
(Photo: HBO.)
This article was written by Jessica BunBun.