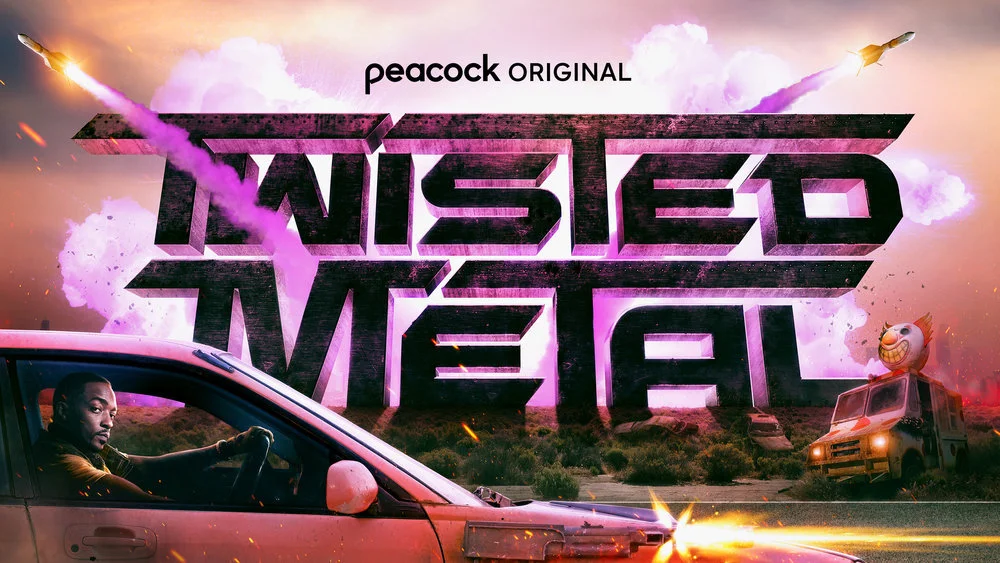 Come July 27 you are going to have a chance to see the premiere of Twisted Metal over on Peacock — are you ready to dive into this world?
For those of you who are nostalgic for the old-school video games, this show should be a nice chance to dive a little bit more into this world. Are there going to be changes? That's a fair assumption, but there are certainly some recognizable elements. Take, for starters, the presence of Sweet Tooth! There's a lot of chaos, action, and violence throughout. Also, there's a great lead at the center of all of this in Anthony Mackie plus a cast including Neve Campbell and the voice of Will Arnett.
To get a few more details, go ahead and check out how Peacock is describing this at present:
TWISTED METAL, a half-hour live-action TV series based on the classic PlayStation game series, is a high-octane action comedy, based on an original take by Rhett Reese & Paul Wernick and written by Michael Jonathan Smith, about a motor-mouthed outsider offered a chance at a better life, but only if he can successfully deliver a mysterious package across a post-apocalyptic wasteland. With the help of a badass axe-wielding car thief, he'll face savage marauders driving vehicles of destruction and other dangers of the open road, including a deranged clown who drives an all too familiar ice cream truck.
You can watch the full trailer now over here and from where we stand, it feels like this is going to be a good bit of post-apocalyptic escapism. You've got a wide range of characters and we simply hope that the show lands on enough viewers' radars. Peacock is still a fairly new series for starters, and we also know that the video games are several years old at this point. This is not the most red-hot property, but The Last of Us earlier this year how excellent video-game adaptations can be.
What are you most excited to see at the moment when it comes to the Twisted Metal series?
Be sure to share right now in the comments! Once you do just that, come back for other updates.
(Photo: Peacock.)
This article was written by Jessica BunBun.