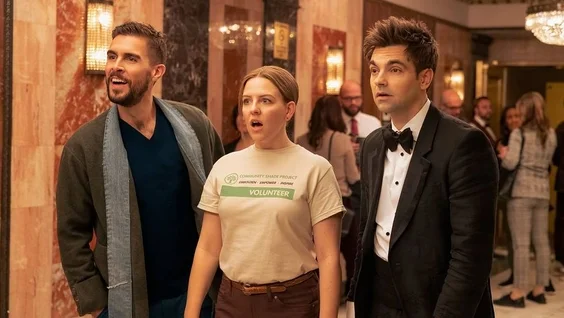 Well, we feel like it is easy to say this is news that we never saw coming: The upcoming The Other Two season 3 finale is now the end of the series. We thought that this show would have another kick at the can and a chance to tell more stories, but this is it. The critically-acclaimed Max series is just about done. Tomorrow, that is it — the show is over.
So why is this happening? We know that often within the world of TV (and especially given the streaming service we are talking about here), it is easy to draw the assumption that it was just outright canceled. However, that is not what actually transpired here at all. In a statement, co-showrunners Chris Kelly and Sarah Schneider made it clear (per TVLine) that this was a decision that they came to themselves, and the series is not being canceled by Max or the Warner Bros. Discovery regime:
"It is bittersweet to say goodbye to the Dubek family after three seasons, but we always knew, both creatively and personally, that this was where we wanted to end their stories … And because we are quite literally out of ways to humiliate Drew Tarver, so what's the point?
"We are deeply grateful to everyone (gays) who watched the show, to Max for giving us a second home and life, and to our writers, producers and crew, who gave so much of their time, talent, and passion to this show over the last 45ish years. And finally, an enormous thank you to Heléne, Drew, Molly, Case, Wanda, Josh, Brandon, and everyone in our brilliant cast (except Ken) who all made this show better than it had any right to be, and who we will miss terribly (especially Ken). Long live ChaseDreams."
We do tend to think that the hardest part of this news is the simple fact that The Other Two has such a dedicated audience, and the announcement is coming so late. If this happened at the start of the season, would there be a different reaction to it? We tend to think so…
What do you think about The Other Two ending with season 3?
Are you completely shocked by the reveal? Share right now in the comments! Once you do just that, keep coming back for some other updates.
(Photo: Max.)