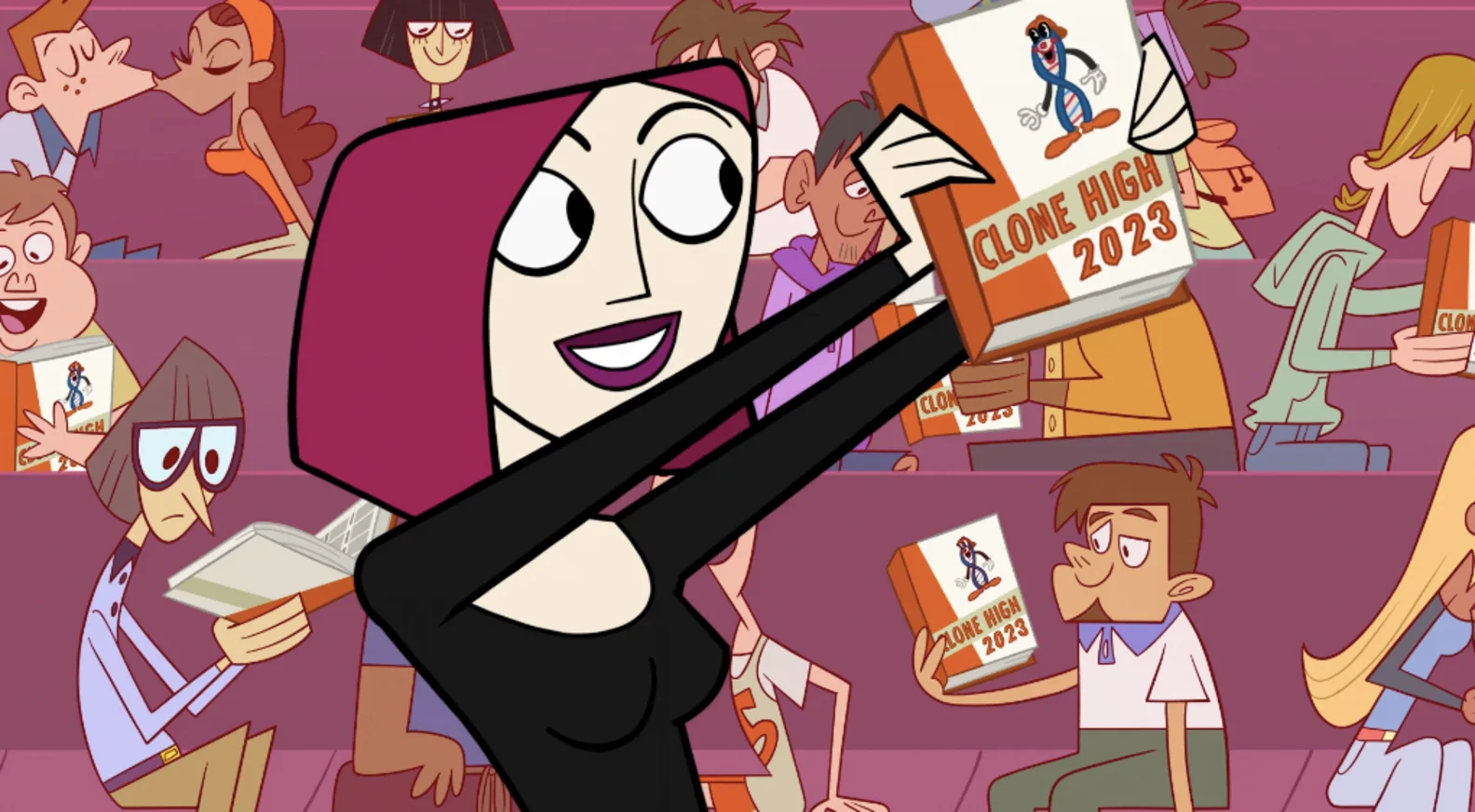 Following the season 2 finale today at Max, can you expect a Clone High season 3 at some point in the future? Or, is this the end?
Well, there are a few different things that are worth talking about here, but we should start off here by saying that 100% there are plans for something more. When Max (then HBO Max) revived the show after decades off the air, they decided to give it two ten-episode seasons from the jump. We understand the idea behind that, but the problem now is wondering just when more is going to come.
Based on the timing of season 2 wrapping up, we don't think that it is altogether hard in order to make some sort of bold prediction here. More than likely, you are going to see the third season launch at some point next year. The style and humor of the show is still going to be the same, so we would not anticipate some sort of huge deviation there.
So what about beyond this? Well, this is where we would say that things start to become at least a little bit more interesting. You see, it's hard to have confidence or faith in anything that is going on when it comes to Max keeping a show around long-term, mostly because of what's gone on here over the past several years. With this in mind, we think the best thing that you can do right now is enjoy the show while we have it — and, of course, tell everyone you know to watch. If you are interested in getting a little bit more, that is one of the best ways to make it happen.
As for when some more news will be announced…
Let's just say that a certain amount of patience is going to be required here! We are hopeful that some more news is going to be coming out when we get around to January or February … at least if we are lucky.
What do you most want to see over the course of Clone High season 3 over at Max?
Be sure to share right away in the attached comments! Once you do just that, remember to keep coming back for some other updates.
(Photo: Max.)