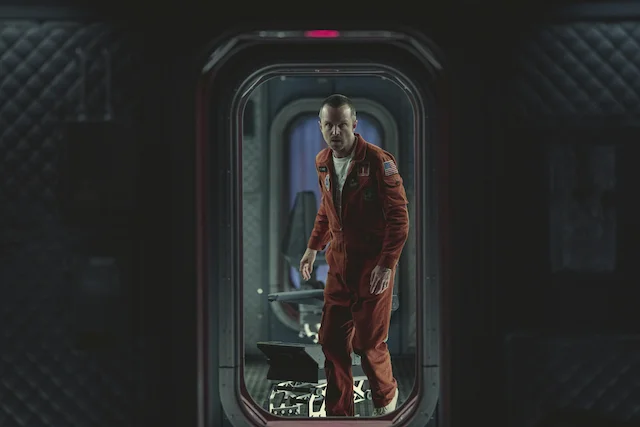 We knew in advance that the Black Mirror season 6 premiere was going to feature both Annie Murphy and Salma Hayek. But Cate Blanchett? Well, that was somewhat of a surprise.
To be fair, though, it's not exactly like the award-winning actress makes an appearance herself in "Joan is Awful." The truth here is a little bit more complicated, but also glorious at the same exact time.
SUBSCRIBE to Matt & Jess on YouTube for more BLACK MIRROR videos!
As it turns out, Blanchett was set to play a variant of Joan deep within the process. Thanks to the big twist close to the end, we learned that Annie Murphy's Joan was not even the original Joan. Instead, she was the first iteration of "Joan" on the Netflix-like streaming service Streamberry. Meanwhile, Salma played the second generation of Joan, whereas Blanchett was the third. Michael Cera had a road in the streaming universe as well.
"Joan is Awful" easily has to be the funniest episode of the show that we've ever seen, mostly because of the fact that it really goes there with a lot of the bizarreness. It allows Charlie Brooker to spoof corporate culture, celebrities, and a whole lot too. Also, the church scene has to be one of the most ridiculous things that we've ever seen.
Luckily, every single part of this works; while we're not sure that we will remember the ending as spectacularly as the rest of the episode, in the end it's rather hard to do that. The big thing that matters with this story is the journey, and we tend to personally believe that this is one of the greatest journeys that we've ever seen in the history of this show.
Related – Are we going to be getting a Black Mirror season 7 down the road?
What did you think about the events of the Black Mirror season 6 premiere?
Is there one moment that stood out to you above the rest? Share right away in the attached comments! Once you do just that, come back for some other updates in due time.
(Photo: Netflix.)
This article was written by Jessica BunBun.