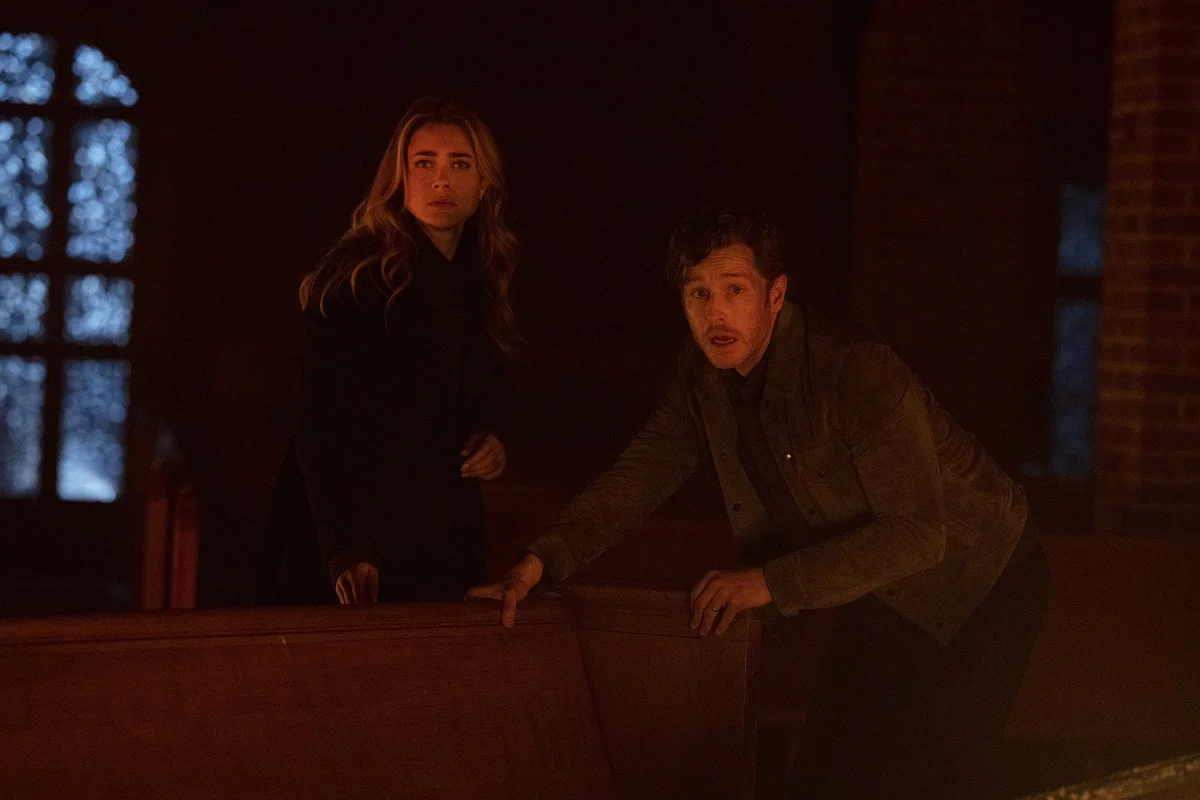 We know there was a lot of great stuff within the fourth and final season of Manifest, but there was also something great that we never got a chance to see. To be specific, we're talking about Josh Dallas appearing on-screen with his wife and former Once Upon a Time co-star Ginnifer Goodwin.
For a long time, it felt like this was going to happen; as a matter of fact, it felt like something that everyone wanted to see happen! Yet, it just never done for one reason or another. There are often a number of reasons for this, with scheduling almost always being a big factor.
Speaking to TVLine, star Josh Dallas wants to at least make one thing clear — everyone involved wanted to try to make this on-screen reunion happen:
"We tried throughout the years… We really did … We just couldn't make it work in the end, unfortunately … She's already told me that I'm not allowed to watch [these episodes with] her because I make noises, talk, and mumble, and she banned me from the room. I'm not allowed to tell her anything, and she's already set time aside to start bingeing."
Of course, we tend to think that there's always going to be a chance to see these two collaborate again on something else down the line, and we are honestly quite curious about what the entire Manifest cast is going to do from here. After all, they all had this opportunity to be a part of this wonderful, mysterious universe for so many years — we tend to think that the bar is set pretty darn high for whatever the next job is going to be. They don't have to rush anything along, but hopefully, we hear more over the next year.
Related – How did the Manifest series finale come to a close?
Are you sad that there was no Josh Dallas – Ginnifer Goodwin reunion on the Manifest series finale?
Be sure to share below! Once you do just that, remember to also come back for some other updates that of course, we don't want you to miss.
(Photo: Netflix.)
This article was written by Jessica BunBun.