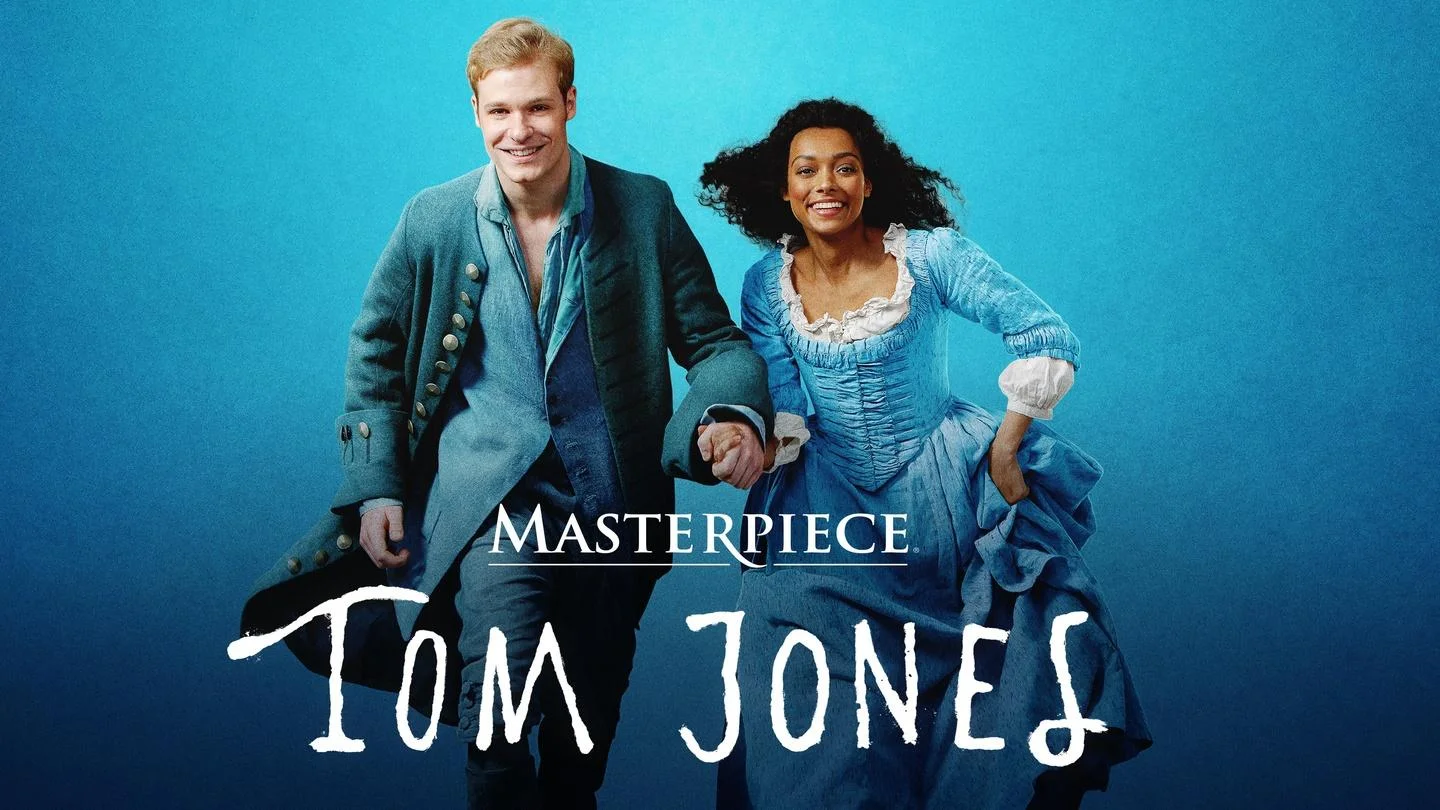 Are you ready to see Tom Jones season 1 episode 2 on PBS next week? Well, let's just say the drama, romance, and so much more will be present!
On some level, we do think that the presence of this series does help to some degree compensate for losing another drama in Sanditon seven days ago … though clearly there is no one-for-one replacement. Tom Jones is just a four-part adaptation, after all, and things are going to have to move pretty quickly. Still, there's a lot to love here in a short period of time, and that includes a great cast! If you want to see a very different side of Hannah Waddingham beyond what you get on Ted Lasso, isn't this a great opportunity to see that?
To score a few more updates now on what's coming next week, be sure to check out the season 1 episode 2 synopsis:
Tom is banished by Allworthy. Meanwhile, Sophia flees her impending marriage to Blifil. Adventures ensue, including fateful encounters at two inns.
By the end of this episode, we'll already be at the halfway point! There are still a number of adventures still coming up on the other side and (of course) we're curious to see what some of those look like. Let's just say that there are a wide array of twists and turns still to come … or at least that is the case in the event that you are not familiar with the source material.
How faithful of an adaptation should you get?
Well, let's just say that we'd be shocked if there are a number of significant departures here, mostly because  there is such a history of these sort of British adaptations out there. Really, there's not that much of a reason to take a number of swerves away from what has been established so far.
Is there anything that you are especially excited to see moving into Tom Jones season 1 episode 2 on PBS?
Be sure to share right now in the attached comments! Once you do just that, remember to come back around for some other updates down the road.
(Photo: PBS.)