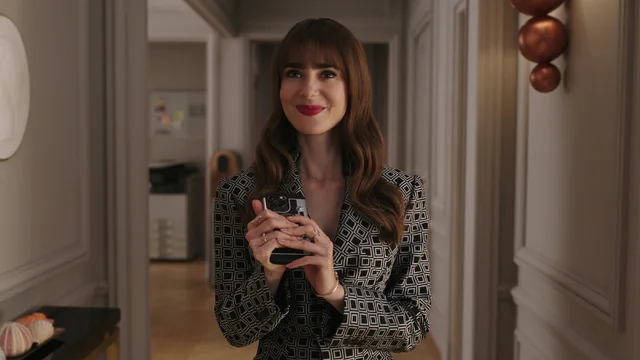 While we wait to learn an Emily in Paris season 4 premiere date at Netflix, why not present a fascinating theory today? Is there even a small chance that the folks at Netflix have already decided what they want to do here?
First and foremost, we should note that the idea of this probably sounds absurd and yet, we do think there's a pretty good chance that they have. Let's just ponder this over for a moment, shall we? This is a series that has come out virtually at the same time every single year, which means that the streamer doesn't have to worry that much about being flexible and/or finding the right time to air it. They also probably know the approximate production schedule. If Emily in Paris totally kills it around the holiday season, why move it?
Well, there's one simple reason they may consider it: They have a different show that they want to give the holiday release to at present. We do suspect on some level that the much-anticipated season 3 of Bridgerton could come out over the holiday season and if Netflix doesn't want to air these shows too close to each other, they could side with the period drama and push Emily in Paris into 2024. We recognize that it may sound silly for Netflix, a show with about a billion different programs on its roster, to not want to air things too close to each other. Yet, we have seen them express some concern and hesitancy on this in the past, especially shows that could appeal to similar crowds.
So in answering the question established in the title for this article, we at least think that Netflix has a date for Emily in Paris season 4 circled in pencil. They may still be waiting to put it in permanent market, since we are ten months away from December and, as we've seen time and time again, there is always a chance that things could change.
When do you think we will see Emily in Paris season 4 premiere?
Share right away in the comments and, of course, remember there are other great updates coming down the road.
Photo: Netflix