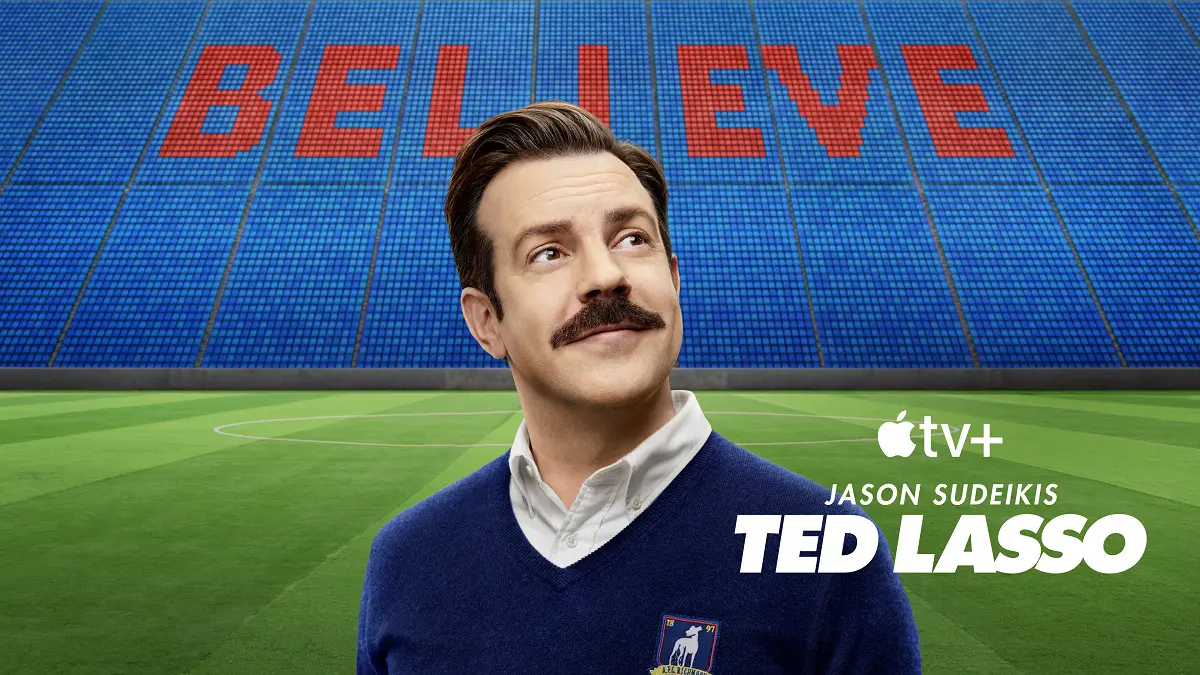 There was a part of us that was hoping today for a big Ted Lasso premiere date reveal alongside the start of another show in Shrinking. So why did we have this expectation? It's a function of the two Apple TV+ series sharing some talent including Bill Lawrence and Brett Goldstein. Also, it feels like the soccer comedy is going to be back once the Harrison Ford – Jason Segel series wraps up.
(If you haven't caught the Shrinking premiere yet, we highly recommend it — it's a funny and heartfelt look on grief that does have at least some tonal similarities to the Jason Sudeikis series.)
Unfortunately, we saw no Ted Lasso season 3 premiere date reveal today. Maybe it was an outside shot for the streaming service to reveal something, but at least it made a certain degree of sense. After all, why not reward Apple TV+ subscribers with an early tease on one of its most popular shows? We also can't pretend like there are a lot of other big venues ahead for the show to make some sort of big announcement. The Super Bowl is one, but that is predicated on Apple the company being willing to shell out millions of dollars for an ad. They technically don't need to do that to get the word out!
At this point, we tend to think that the streamer won't do anything big or flashy to bring Ted Lasso and AFC Richmond back into public consciousness. All they have to do is issue a press release with a date and/or a teaser, and we tend to think that will be coming before too long. If the series is really coming back this spring, why wait?
Here's the crazy thing
There's a good chance we're looking at a late March / early April start, which is around the same time that Yellowjackets and Succession are both premiering. Basically, we could have three enormous hits and Emmy darlings around at the same time. Isn't that exciting and/or overwhelming? We tend to think so.
Related – More signs that some premiere date news is coming up soon
Do you think we'll be officially getting a Ted Lasso season 3 premiere date shortly?
Did you want an announcement alongside Shrinking? Share in the comments! Once you do that, come back for some other updates. (Photo: Apple TV+.)