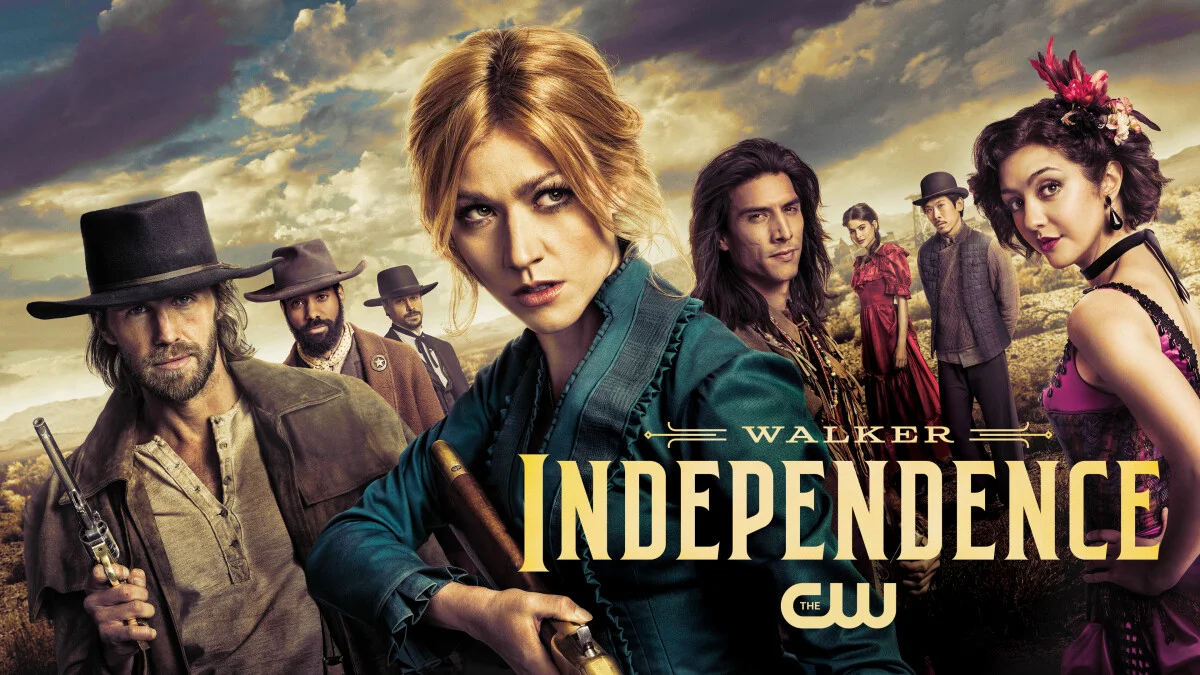 Want to know a little bit more about Walker: Independence season 1 episode 10? Let's go ahead and start with the following: It is coming next week! While there is a hiatus coming in early February, you're not going to be waiting long to see the story titled "All In."
We don't want to beat around the bush here. To get a few more details all about what's coming, go ahead and check out the full Walker: Independence season 1 episode 10 synopsis below:
THE CALM BEFORE THE STORM – As a dust storm descends upon Independence, Abby (Katherine McNamara) and Tom (Greg Hovanessian) find themselves desperate for shelter. Gus (Philemon Chambers) has a lead that can potentially help Calian (Justin Johnson Cortez). Kate (Katie Findlay), Hoyt (Matt Barr) and Lucia (Gabriela Quezada) work together, but things do not go according to plan. Kate stumbles upon something very unexpected and leaves her questioning everything. The episode was written by Laura Sedlak and directed by David McWhirter (#110). Original airdate 1/26/2023.
Based on what we are seeing in here, it feels like one of those episodes that will ratchet the intensity up to 11 and give us SO much more to be excited and/or nervous about. This is one of those episodes that seems to be carving out a pretty clear path to the end of the season. It's important to remember that there are only thirteen installments at the moment, and it does still remain unclear if we're going to be getting a season 2. Sure, we'd like to be hopeful, but it's hard to be super-confident about anything based on the lack of information out there plus The CW's new owners.
No matter what happens in the future, it at least seems like we got a pretty darn intense story for Abby and Tom in the present. Prepare accordingly.
Is there anything you are especially excited to see moving into Walker: Independence season 1 episode 10 on The CW?
Be sure to share right away in the comments! Once you do just that, come back for other insight that you will not want to miss.
Photo: The CW