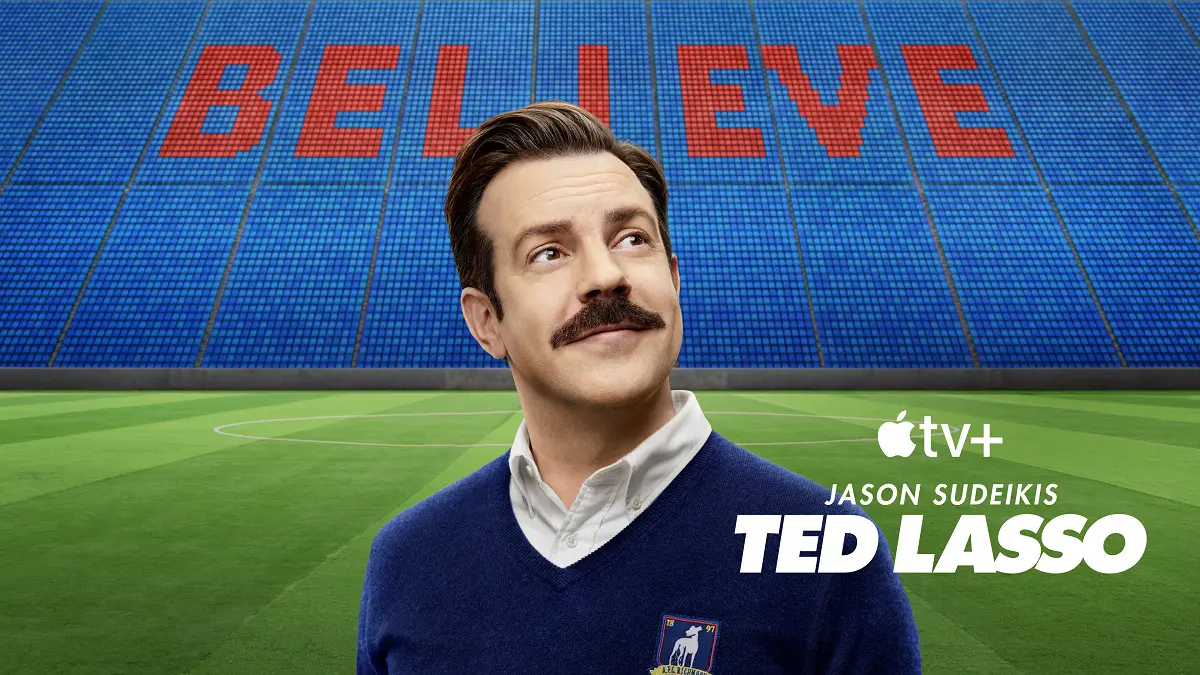 We know that we're in the midst of a long wait for a Ted Lasso season 3 premiere date at Apple TV+, and we wish it could be sped up! Yet, the streaming service has kept their cards super close to the vest in terms of what they want to do.
Has their been chatter about a premiere date in late March or April? Absolutely, but for now it's hard to label any of that as something more than what we just said: Chatter. The powers that be are staying quiet, and they could potentially do that for another couple of weeks.
What's the reasoning, potentially, behind this move? It's just say that it could have a thing or two to do with another show in Shrinking. What makes this series so special? It is executive-produced by Bill Lawrence (who also does Ted Lasso) and Brett Goldstein, who is involved both behind-the-scenes of the soccer comedy and on-screen as Roy Kent. It is premiering on January 27, and it has a pretty fantastic cast led by Jason Segel and Harrison Ford.
Basically, what Apple TV+ could be doing right is waiting to dive too deep into the Ted Lasso waters until after this show premieres — basically, to ensure that the mega-hit doesn't steal the thunder of anything else. We don't necessarily think that it would, and the streaming service could end up proving this theory wrong. It's also possible that a season 3 premiere date could be revealed prior to Shrinking in a teaser; if we were the streaming service, we'd consider that and then advertise it in advance! Think of it as a great way to get people to get on board the show. (Obviously, the date would get out to non-subscribers, so it's not exactly like the streamer would be gatekeeping it from the rest of the country.)
Fingers crossed that no matter the plan, we do learn when Jason Sudeikis and the rest of the cast are back before too long…
Related – Go ahead to get further news on Ted Lasso, including other insight on what lies ahead
Do you think that a Ted Lasso season 3 premiere date could be tied to another show?
Be sure to share in the comments! Once you do just that, come back for some other great updates on the series. (Photo: Apple TV+.)