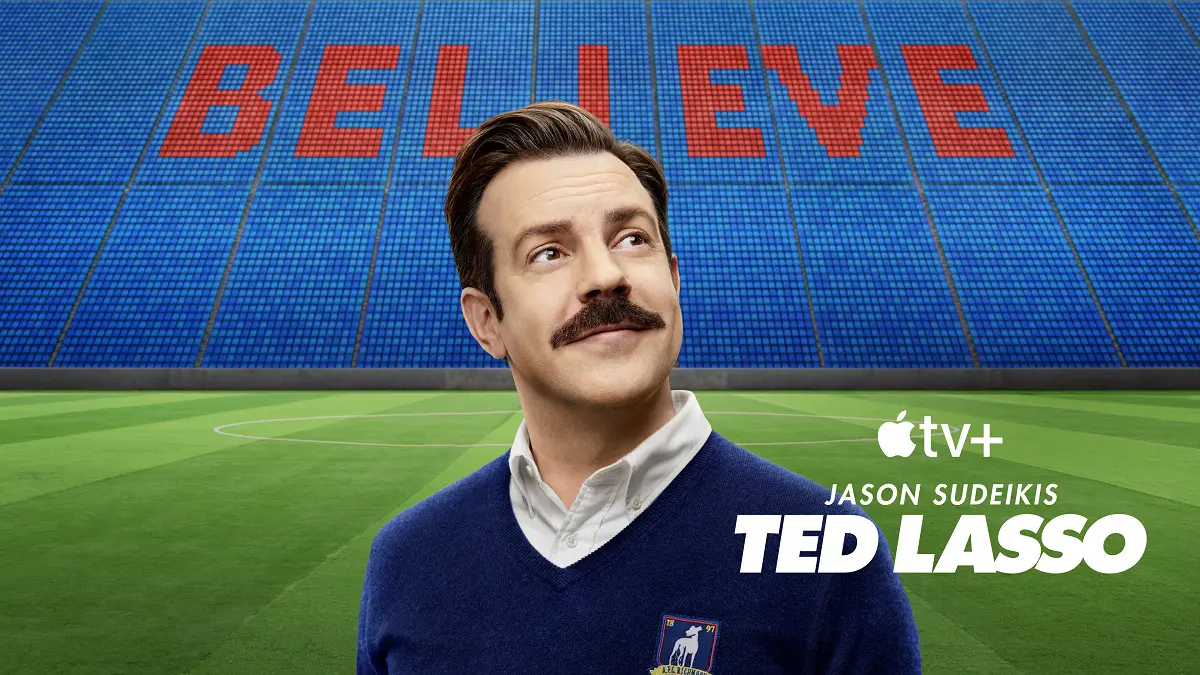 Do we have a better sense of a Ted Lasso season 3 premiere date today than we did yesterday? Well, that all has to do with how much you buy into online chatter.
Earlier this month, a post on Twitter, crediting the show's music editors, suggested that the Jason Sudeikis series would be back in March. On paper, that makes some sense given that we've been saying March / April for weeks, and a lot of the industry seems to be expecting a spring release here.
However, if you are to go back to the original source, they have since removed any mention of the show coming in March; instead, the release date is now TBD. You can make from that whatever you will; it is possible that this is a date that has been floated around out there but for the time being, nothing is altogether clear. Apple TV+ could still be figuring it out; or, they are keeping their cards close to the vest as long as possible.
The most important thing to us is mostly that the show comes out when it is ready, and that there's a suitable campaign around it to really get people psyched-up. We've already prepared ourselves for the possibility that this is the end of the road — after all, we've had a considerable amount of time to think about it! Season 3 was originally meant to come on in the fall, but since that time we have seen a substantial number of delays end up pushing it back. We just hope that there's an opportunity to get some more of this show before too long, and that it proves to be worth the wait.
Ultimately, the most important thing to remember is that even if an actual "date" leaks, don't consider anything official until Apple TV+ says so.
Related – Go ahead and get some other news on Ted Lasso, including more details for what lies ahead
When do you think we will actually see Ted Lasso season 3 arrive over on Apple TV+?
Be sure to let us know in the comments! Once you do just that, remember to come back for other news you do not want to miss. (Photo: Apple TV+.)