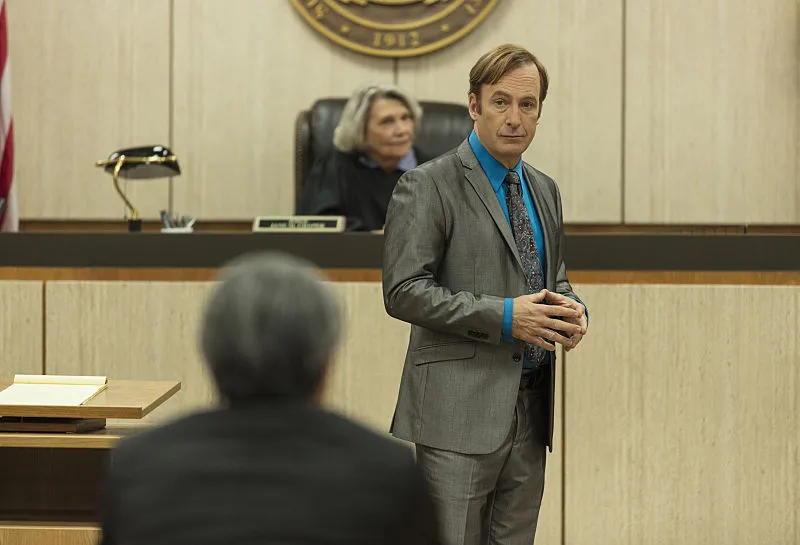 Over the past couple of weeks, we've had a good chance to learn one thing: El Camino: A Breaking Bad Movie is popular. Very popular. It's the sort of movie that actually inspired Netflix to do something that it rarely ever does: Reveal specific viewership information.
Recently, Netflix confirmed that El Camino was watched by north of 25 million households within its first seven days of release. Given that many households likely had more than one viewer, it's probably fair to balloon this number outward from there. Maybe this is a good starting-off point, but it's definitely not the end of the road for this film's popularity. More people will discover it, given how there are still people discovering Breaking Bad.
What we're wondering within this article is something slightly different: Will El Camino and its success bleed over somewhat to another hit in Better Call Saul? While the Bob Odenkirk-led series on AMC isn't a ratings juggernaut, it does do reasonably well for itself. Think to the tune of almost 1.5 million live viewers a week. That's great for cable, but it's also less than 10% of the audience tabulated for El Camino — and that's assuming that there were only one viewer per household on the movie, which isn't even the case.
So are some of these viewers going to flock over to Better Call Saul now? Maybe a handful, but more than likely, few of them will choose to do so live. The #1 issue for Better Call Saul building an audience is that so few shows can actually pull this off in 2019. A lot of it is a symptom of how few people are legitimately interested in checking out a show live. Meanwhile, another bit of it is a symptom of some people who will wait until it arrives on Netflix. Rest assured, the live Better Call Saul audience is just a small fraction of its overall viewership.
At most, we'd say that the impact of El Camino on the ratings for Better Call Saul is minimal. Could it convince some viewers to maybe give it a good shot? Sure. However, we simultaneously imagine that the best link between the two is just that it will keep people watching Jimmy McGill's journey who already are. Given that there was such a long hiatus between season 4 and the upcoming season 5 (premiering in 2020), it could've been easy for some to lose interest.
Do you think that El Camino will end up impacting the overall popularity of Better Call Saul in any way?
Be sure to share in the comments, and remember now to also stick around for some other news. (Photo: AMC.)