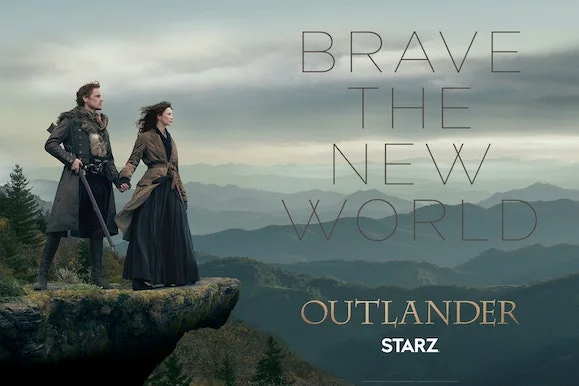 For everyone who wants to see Outlander get a little bit of love this year courtesy of the People's Choice Awards, we now have an opportunity to do so!
Today, the Awards Show (which is airing on E! on Sunday, November 10) confirmed that the Starz drama has received some love in the category of Bingeworthy Show. This isn't the first time that the show has competed in this category, but we'll have to wait and see if it can emerge on top and get a nice little bit of airtime on the show when it airs later this year.
As many of you longtime voters know, Outlander has a fascinating, complicated history with the People's Choice Awards. It ended up being eligible for the Bingeworthy category last year after some initial controversy, and more than two years ago the show actually cleaned house and won a lion's share of trophies … only for it to not be spotlighted all that much on the actual broadcast. This was back when the show aired on CBS, and to this day it remains perplexing why they couldn't have just taped something featuring Sam Heughan and Caitriona Balfe accepting the awards from afar. (Filming was going on at the time of the awards ceremony.)
Outlander is often one of the most-snubbed shows out there when it comes to the major awards shows. Here is your reminder that somehow, none of the cast or the show itself have received major nominations at the Emmys, though there's been a little more luck at the Golden Globes. Even still, Outlander has yet to score a big win there, either. Winning this trophy is a way for Outlander fans to show how much they care about this series, and allow them to get a little more love leading into the February 16 premiere date for season 5.
Do you want to see Outlander get some love at the People's Choice Awards this year?
Be sure to share in the comments!
Photo: Starz