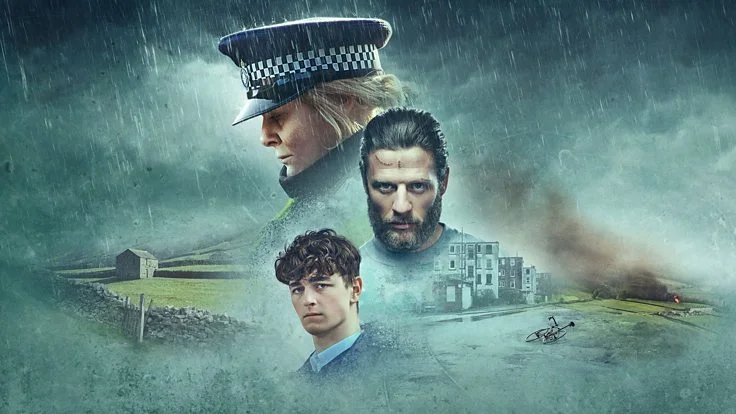 Where in the world is Happy Valley season 3? This has been a longstanding mystery that is driving us crazy after such an incredible second season and with that, this is the perfect discussion point for today's feature in our ongoing MIA Shows article series.
It should be noted that the wait for a third season of the Sarah Lancashire has been incredibly long — think in terms of more than two years. The exceptional second season aired back in 2016 and while there was talk for some time about a third season, that talk has slowed in recent months almost down to a crawl. At this point, it truly feels in limbo as to whether or not it could ever come back.
Why wouldn't it come back? For the longest time, it felt like scheduling was one of the things holding it back with so many of the cast all doing other things. Meanwhile, Sally Wainwright had also made it clear that she wasn't altogether interested in continuing the series unless there was an interesting new angle for it. Her objective is to simply deliver the best product possible and so far the first two seasons have set very high bar.
For one reason or another, this is an example of a British series that just couldn't come together for whatever reason. It's sad when this sort of thing happens, but it's something that we just have to prepare for. It happens and it happens often with British television in particular. Just because it hasn't happened yet though, doesn't mean that the series is necessarily gone forever. There could still be opportunities for it to come back in the future, but the stars just need to align perfectly in order to ensure that it happens. We'll be happy (pun intended) in the event that it happens, but it's not something to hold our breath on.
At the moment though, one thing feels clear — if it is going to happen, don't expect it anytime soon. Maybe we'll get super-lucky and the show will land at some point in 2019, but we don't really think that we are at the point now where it even necessarily makes sense to give the show a premiere year, let alone a premiere date. Maybe circle the wagons and do this when there is actually something a little bit more substantial to note on the series' future beyond just some hopes and dreams for what could be.
What do you want to see when it comes to a Happy Valley season 3, and are you surprised that there hasn't been a whole lot of official news about it one way or another/ Be sure to share right now in the attached comments.
Photo: BBC One