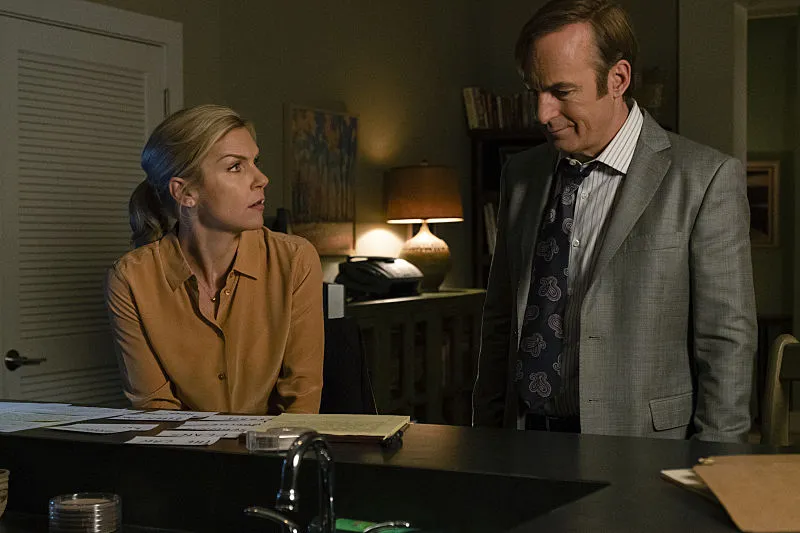 Moving into Better Call Saul season 4 episode 2, where do things go from here? We're gearing up next for an installment entitled "Breathe," and it is one in which Jimmy McGill is going to try and manage what his future will be now. After all, he doesn't have a legal career right now, but he also has to find a way to make ends meet. He's going to have a little bit of help courtesy of Kim Wexler — at least in the form of emotional support.
Below, the Better Call Saul season 4 episode 2 synopsis offers up some more news when it comes to what lies ahead:
If there is one thing that is somewhat surprising here, it is seeing the story of Gus teased without any sort of information about Mike. Why shaft us on Mr. Ehrmantraut? We especially want to know a little bit more about where things are going next with him and Madrigal after spending some of tonight's episode getting more into their orbit.
In getting back to Jimmy, though, the biggest question that we ponder is this: How in the world are we going to see this character move onward following the events of tonight? Is he going to start to actually show some grief over what happened? Basically, what we are expecting to see here is an emotional episode for some characters … but it may not be anywhere near as emotional for some others. Jimmy has to process his grief at some point, right? Or, is he just destined to never feel altogether bad about this at all? Both are possible within their own way.
What do you want to see when it comes to Better Call Saul season 4 episode 2? Let us know right now in the comments!
(Photo: AMC.)