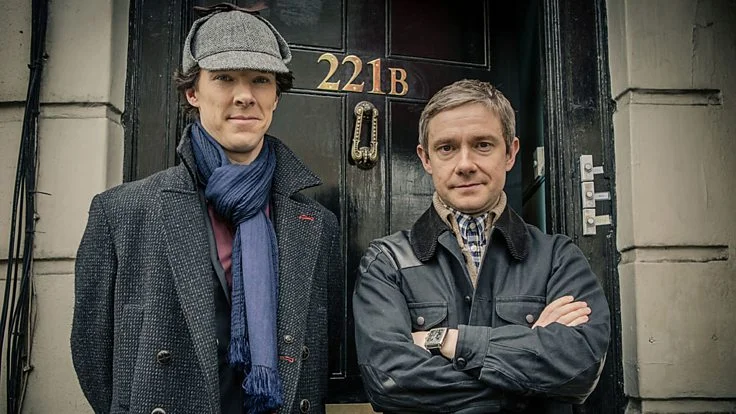 While January 1 marks the much-anticipated return of "Sherlock" to British television, it may be the second episode of season 3 (airing in Britain on January 5) that more people are eagerly awaiting than the premiere. Why is that? It's all thanks to the fact that this will be the episode where Watson ties the knot! John has matured even more since Holmes' departure two years ago; he has a new lady in his life, and he is ready to commit to her.
This part of the story is not what serves as too great of a surprise to us; instead, it's that for some reason, Watson apparently thought that it would be a good idea to have Sherlock actually speak at the event as his best man. In what universe is this a good idea, that you are going to trust this man with a microphone expressing his well-wishes … especially when he missed out on most of the courtship?
Sherlock is giving a speech is one of the new photos (via Buzzfeed) that is released from the episode, and Watson has this look on his face like he wants to sink so far down in his chair that nobody can actually see him. His lucky lady looks slightly more than bewildered. There is also another photo below, but this one is strictly happy as the husband and wife leave the church after exchanging their vows. If they make it to the reception, after all, the wedding itself had to have gone off without a hitch.
If you want to check out some other great "Sherlock" coverage, be sure to watch the prequel video to this season if you haven't already. This is where Watson may get his first inkling that Holmes is actually still alive somewhere out there. If you are American, remember that the show for you premieres on Sunday, January 19 at 10:00 p.m. Eastern.
Photo: BBC One