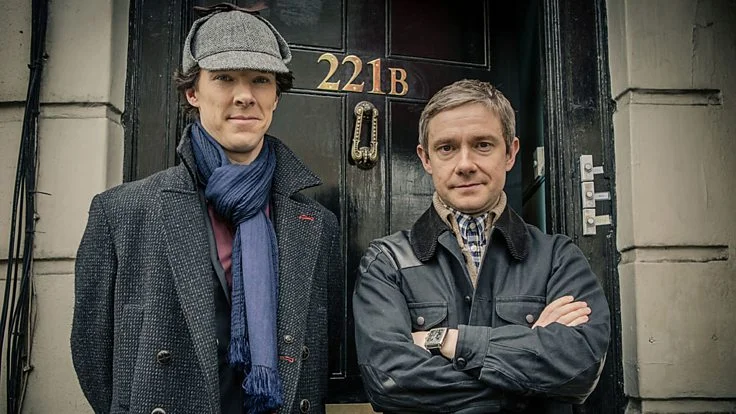 Want some of the best scoop that you have heard to date on "Sherlock" season 3? Thanks to executive producers Steven Moffat and Mark Gatiss, you are going to be getting some of it now. All you have to do is take a look at the video interview with the BBC about the stories ahead.
There are a number of interesting issues that are tackled in the video, whether you are talking about Sherlock managing to fake his own death, the fun that comes with putting the character in a new time where his friends and family have moved on (such as his attending a wedding as Watson's best man), and finding some new people for Holmes to charm and impress. At this point, it's not so easy to surprise Watson (with the exception of him actually being alive, of course).
There are also some teasers about the new characters coming to the show this year, including Lars Mikkelsen as the "worst man in Britain." (Fun fact: Lars is the brother of "Hannibal" star Mads Mikkelsen.) What makes the discussion of this particular baddie so fascinating really is the sort of passion in which both Gatiss and Moffat talk about the character and how Holmes genuinely wants to see his destruction. You get the sense from these guys that they love the original work from Arthur Conan Doyle, and want to pay tribute to it while at the same time modernizing the show and offering something new. In the end, that is a lovely combination.
What do you want to see from the story as a whole on "Sherlock" season 3, and is there anything in particular from Watson and Holmes that you are hoping to see? Be sure to share some of your thoughts below.
Photo: BBC One