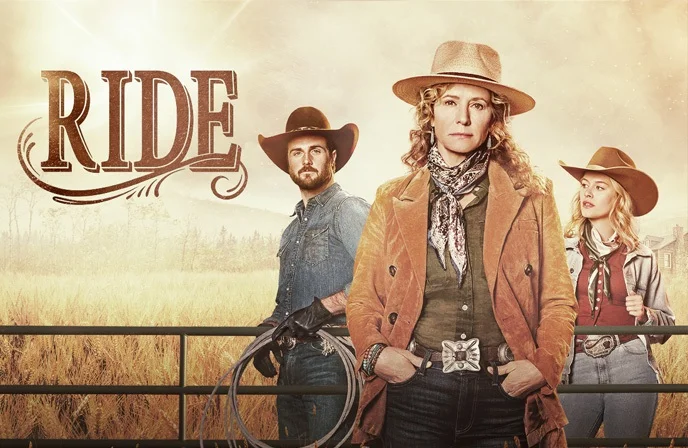 For those looking to get more Ride over at Hallmark Channel, let's just say that we've got some bad news.
According to a report from Vulture, the Western drama starring Nancy Travis and Beau Mirchoff has been canceled, and there is no season 2 on the way. Are we surprised? Not necessarily. The ratings for this show paled in comparison to The Way Home and When Calls the Heart, two of the cable channel's most popular shows. Meanwhile, it's also been over five months since the season 1 finale aired, and we were starting to get to the point where it looked like it was going to be bad new here.
We should note that we're not in the least surprised that Hallmark gave this show a try. Given that we're in a world where Yellowstone is one of the most-popular shows this generation, it made sense that another network would try to put their own stamp on it. The issue here is that there probably weren't enough big names to sell it from the jump, and that Western fans do not necessarily equal people who are watching a network known mostly for their epic love stories.
Is there always a chance that a second season surfaces somewhere else? Absolutely, but for now, let's just say that we don't have particularly high hopes for the time being. Let's just be grateful that the show existed at all, but it is disappointing that there isn't going to be another kick at the can. After all, it did seem as though there was some real interest in trying to make more happen.
As for some other shows over at Hallmark, rest assured that we'll be back soon to discuss a little bit more what this cancellation could mean for them. We do think that there will be at least a few tweaks when it comes to the overall schedule as a whole.
What do you think about Ride being canceled over at Hallmark Channel?
Be sure to share right now in the comments! Once you do just that, remember to keep coming back for more.