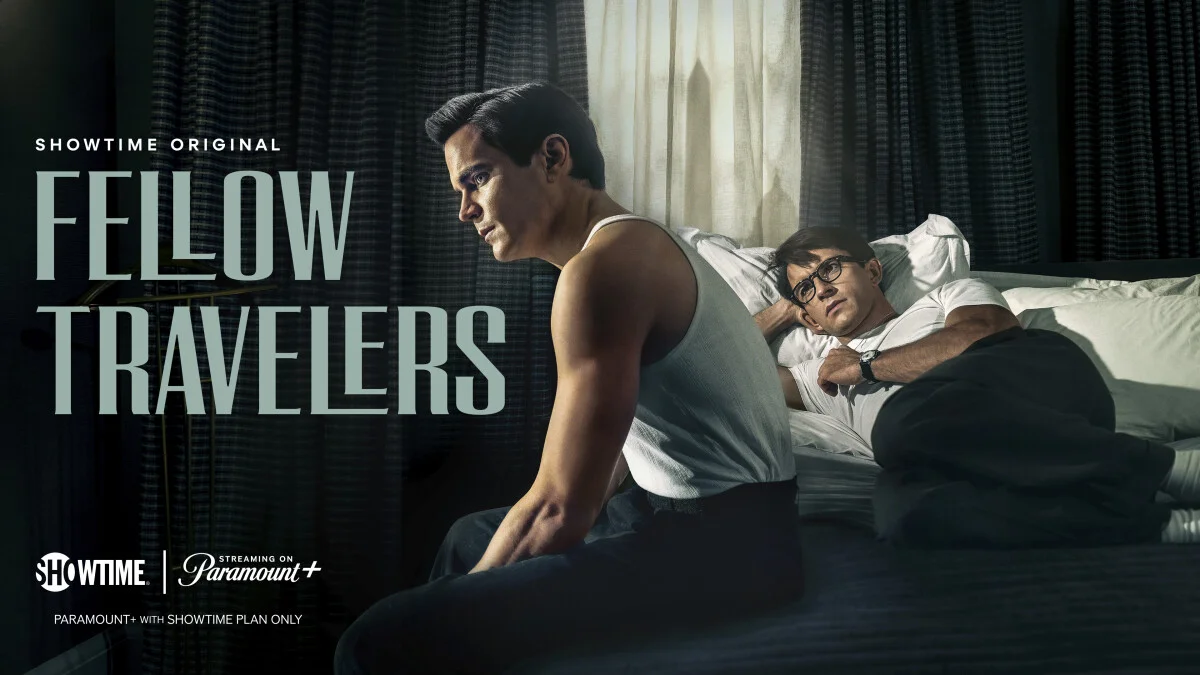 As we prepare to see Fellow Travelers season 1 episode 3 on Showtime next week, do you want to get a better sense of what's ahead?
Well, for starters, let's kick things off here by reminding you that there is still so much story to come for Matt Bomer, Jonathan Bailey, and the rest of the cast. This is a show that we know is going to be epic in scope and scale, while also bringing you a tremendous amount of drama all across the board. You should prepare for that though, in general, you should also be prepared for a few other surprises that come out of various character relationships. That is the core of this story, and we hope that it will be the case the rest of the way.
Below, you can check out the full Fellow Travelers season 1 episode 3 synopsis with other insight as to what lies ahead:
Hawk and Tim's road trip turns sour when ulterior motives come to light; Marcus and Frankie encounter a racist bouncer; Roy tries to keep David from being drafted; in 1980s San Francisco, Tim withholds forgiveness until an emergency changes things.
How far will this emergency veer things out of control?
Well, it is fair to wonder about that for now but, in general, this could be one of the craziest episodes possible for Tim in general. Just think about what he is being hit with on all fronts.
Now, the real question just comes down to how even more viewers can end up being exposed to this show, which we don't think is getting anywhere near the attention that it deserves at the moment. Our hope personally is that the arrival of The Curse next week on Showtime is going to lend a helping hand in that respect, mostly due to the fact that it has a big name in Emma Stone and will bring more attention to the roster in general.
What do you most want to see when it comes to Fellow Travelers season 1 episode 3 on Showtime?
Be sure to share right now in the comments! Once you do just that, remember to come back for some other updates coming pretty soon.